The Zegna Toyz Collection - Luxury Retail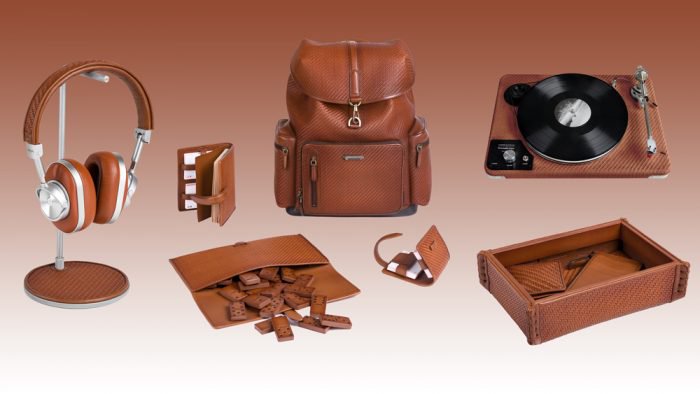 Ermenegildo Zegna's "Toyz" Collection Suits the Modern Man
For more than 100 years Italian luxury fashion house Ermengildo Zegna has been using some of the world's finest fabrics and materials to create bespoke menswear pieces, shoes and accessories.
But the renowned Italian brand has decided to expand its area of influence this year, by introducing a new line of audio gear, games, and a few other accessories meant to put a smile on your face.
Imagined by the company's creative director, Alessandro Sartori, the Zegna Toyz Collection marks the first time the Italian luxury fashion house has produced a significant collection of this sort. The fun product line includes tic-tac-toe, checkers, and domino sets, but it also comes with iPhone covers, watch cases, a shoehorn and many other goodies. They really went all out with this one.
The highlight of the collection is actually a trio of premium hi-fi products, headphones, a speaker, and a turntable. Developed in partnership with New York manufacturer Master & Dynamic, these products also show off Zegna's proprietary Pelle Tessuta material, made by weaving together extremely thin strips of Nappa leather on a special loom – that's why this material is exceptionally soft and lightweight.
Some of you may remember that Ermengildo Zegna has been using this material on traditional fashion items like shoes and bags, and now the company has deployed it in clever new ways for the Toyz collection. The items from Zegna Toyz are priced from $176 for the shoehorn all the way up to $2,705 for the turntable and the speaker. Anything you might want to purchase will be available in the brand's stores, starting October 30th.