Loewe Bild X TV - Luxury Retail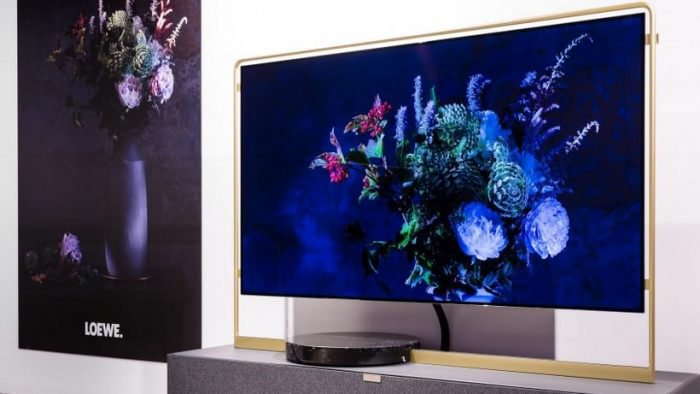 The Ultra Slim Loewe Bild X TV Is Golden In Our Books
Bodo Sperlein, the creative director from Loewe, has just revealed the company's latest project at the 2017 consumer electronics show from Berlin.
Dubbed as the Loewe Bild X, this stunning concept TV features a display that's both ultra-thin and slightly flexible, thanks to the use of a special OLED (organic light-emitting diode) technology.
This leads to a significantly thinner screen than LED or LCD technologies ever thought possible, and an incredible overall look. The OLED technology might change the market and the way we perceive TVs in the near future. It won't be not necessarily about what TVs can display, but rather how they look while showing off your favorite channels or movies.
That's why Loewe's approach for this project was a bit different: instead of trying to make this TV set blend in with its surroundings, the designers from the German electronics brand went all out and let their inspiration to guide their hands. The Bild X is basically just an ultra thin display, suspended within a thin, gold metal frame by magnets, that could easily be the focal point of any room.
Because of the plastic OLED panel, the display itself is light and flexible, so it can be moved into and out of the frame in just a matter of seconds. Furthermore, the frame and television can be mounted on the wall or held up on a stone platform. The designers from Loewe are currently exploring the best way to hide the required cables and all other electronic components, and also under development are the best speaker options to suit the Bild X.