"The Ultimate Gold Cappuccino" - Luxury Retail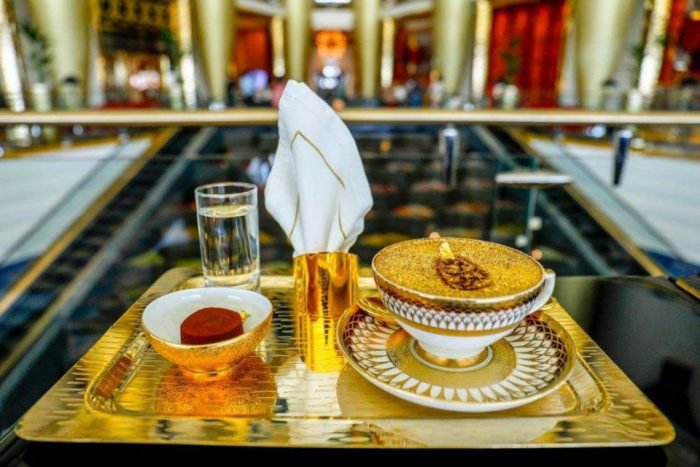 Gold Cappuccino At The Burj Al Arab Hotel
For their moneyed guests and for local Instagram snap-happy shutterbugs and influencers, Dubai's luxury Burj Al Arab hotel has created a luxurious cappuccino made with 24-karat gold.
The hotel, famous for its sail-like silhouette across the Dubai skyline, has created "The Ultimate Gold Cappuccino" at its atrium café, the Sahn Eddar lounge.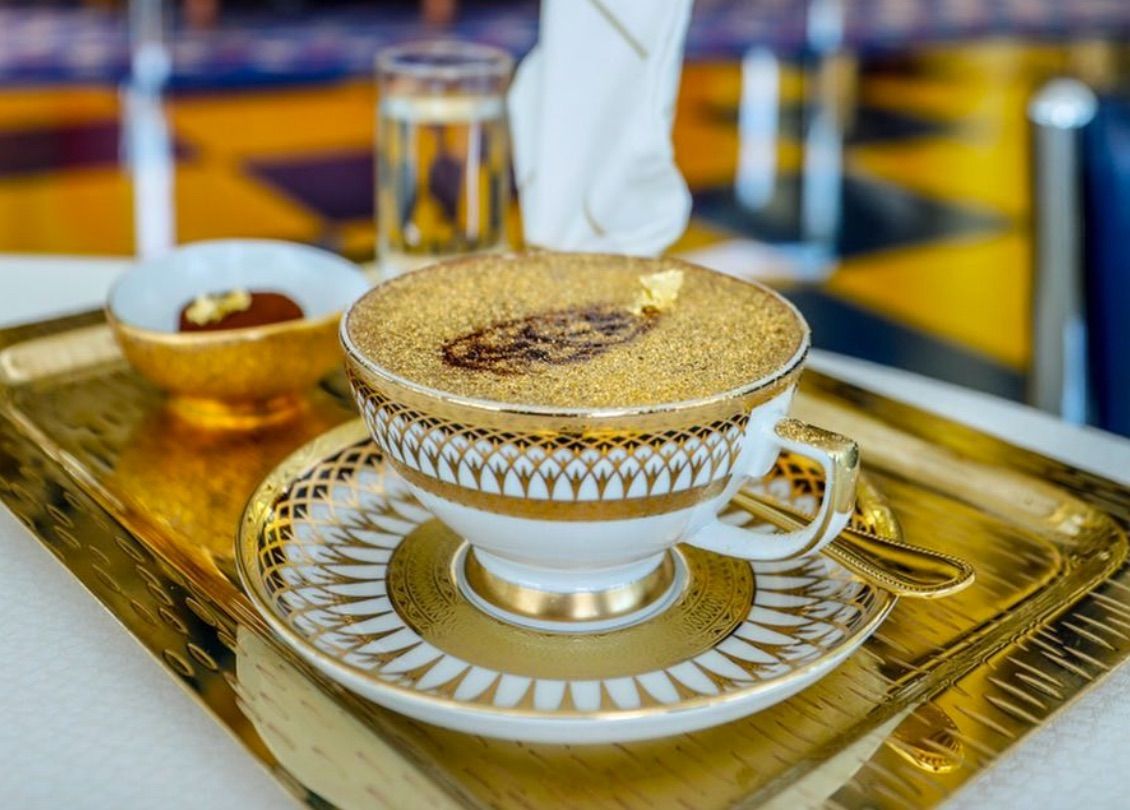 Along with blending "a generous quantity" of 24-carat gold into the espresso, the drink is then topped with Italian gold flakes and embellished with the trademark sail-like design on the cappuccino foam. The drink is paired with a chocolate marshmallow, also sprinkled with a shower of finely-milled gold flakes.
The mid-afternoon coffee break set is served on a fine-bone, gold-gilded china in keeping with the theme.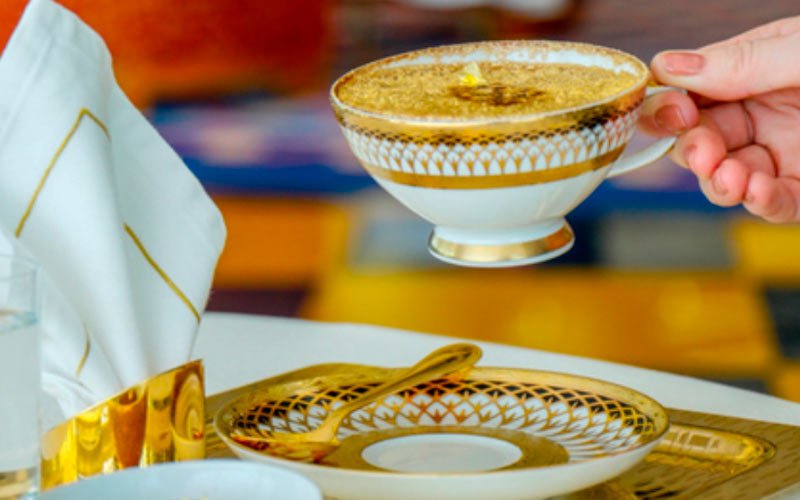 Though luxurious, indeed, the Ultimate Gold Cappuccino is not completely out of the regular Joe's reach at about USD $26.
Burj Al Arab is not the only hotel in the UAE to serve gold coffee, The Armani Hotel Dubai and Abu Dhabi's Emirates Palace both offer the gold-infused drinks.