Hermès Spain autumn 2018 - Luxury Retail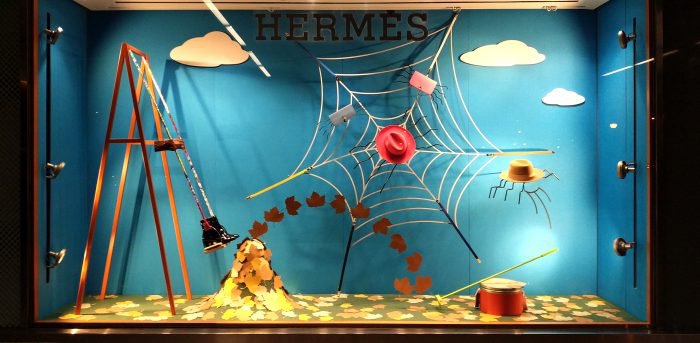 luxuryretail | On 19, Oct 2018
Autumn windows displays by Kiki Van Eijk for Hermès Spain
Hermès' new windows displays for the fall season are a version of the "Art vivre" project that the Dutch artist, Kiki Van Eijk, had designed for the firm's boutiques in Spain this past summer.
The theme continues the idea of ​​elements and products of the brand that come to life in the windows thanks to the artist's designs.
Caps and purses turned into spiders go through the windows, in an autumnal environment in which the fallen leaves of the trees and the clear skies are the perfect frame to show all kinds of accessories, like boots or gloves creating an invisible character that swings while the spiders climb their web. Once again, windows displays design and art combine, originality and surrealism flood the boutiques of Hermés Spain.
Production and installation by INSTORE
The metal and wood production carried out by INSTORE has been fundamental to be able to give life to the imaginary world that Kiki Van Eijk has created by combining the reality of Hermès' articles with those that she designs.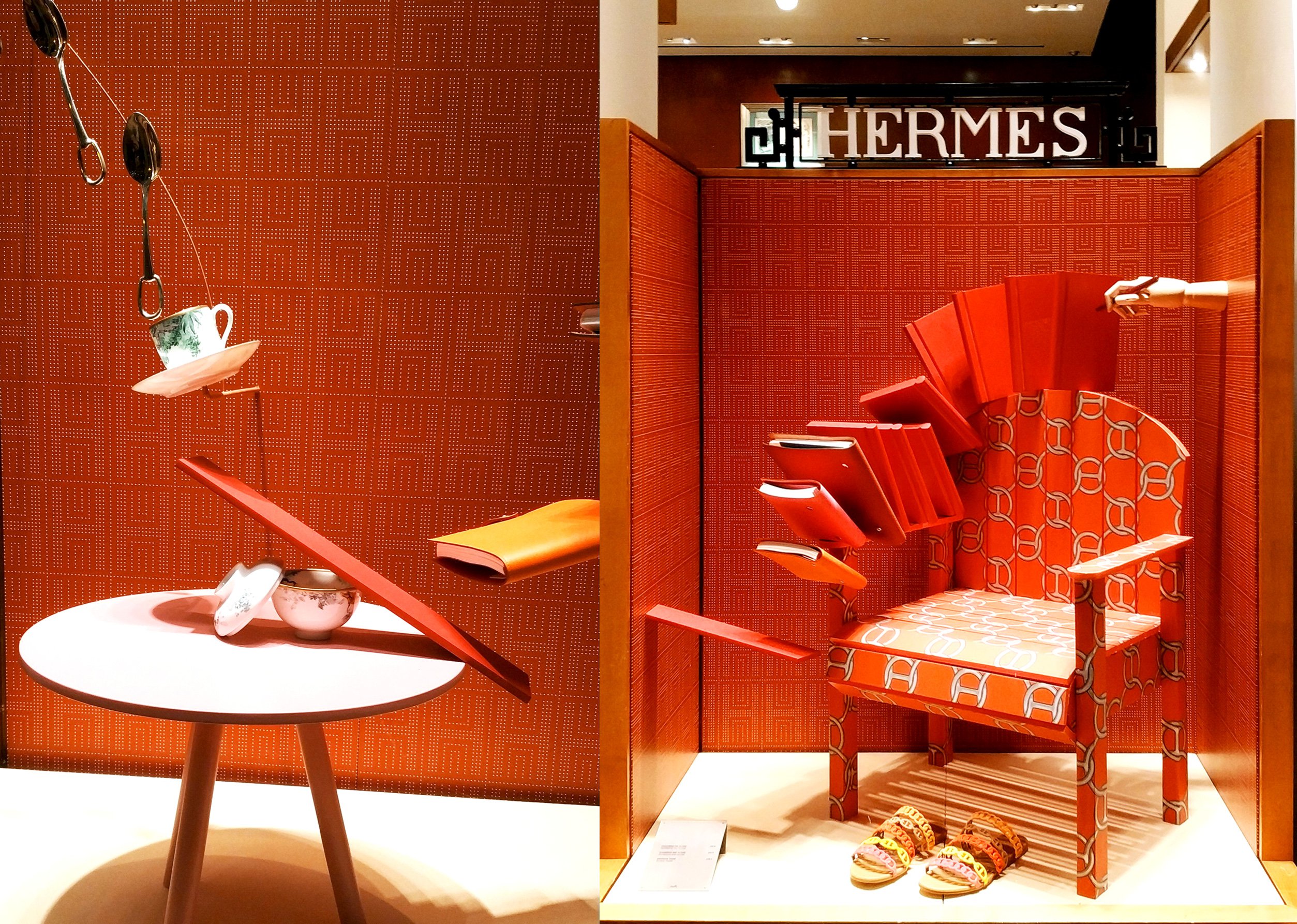 Something fundamental in this type of window design is the installation, in order to make the artist's designs come true it is very important that the installation be as careful as possible, use resources that go unnoticed but that are effective when placing the product and give mobility inside the windows display.
In these autumn windows displays we also see an update of the summer that goes through new rear with more ocher colors and product change but maintaining the essence of "Chain reaction" and the same elements that were designed for last season.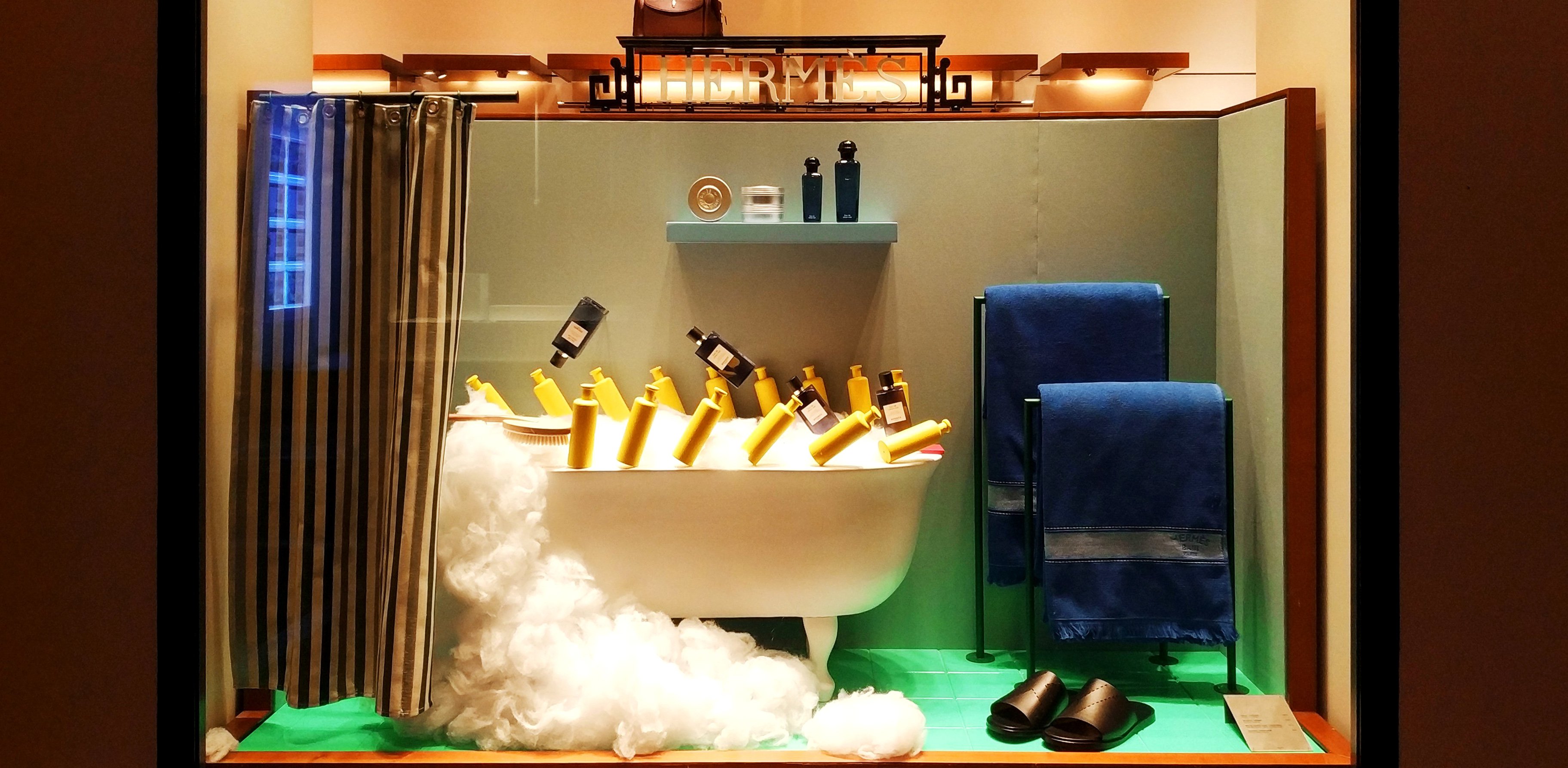 The boutiques of Madrid, Barcelona and Marbella show their new collections for autumn, including foam baths, tea rooms, books, spoons and flying bags, hats with spider legs and swings powered by boots and gloves. All a display of imagination of Kiki Van Eijk for Hermès.