The Turing Phone - Luxury Retail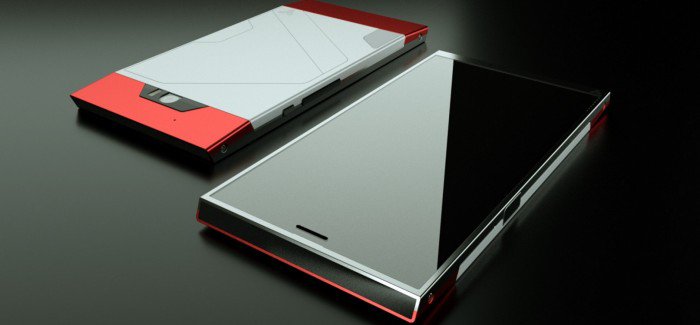 The Turing Phone (TRI) is such a gadget. The Android-based cell phone is being launched in the summer by Turing Robotics Industries and is not only structurally strong, but is also "impossible to hack."
Impossible to Hack, Uber Strong, Super Sexy Turing Phone
In a post-Snowden world, people are far more aware of who is looking at their personal communications than ever before, which is why the Turing Phone hits so close to home. TRI developed decentralized authentication technology which allows the smartphone to verify the identity of other Turings without any need for a "third-party Key Center." Because of its authentication process, it "creates a protected communications network that is entirely insulated from cyber-threats and privacy intrusions." Long (complicated) story short, you can basically text other Turing Phones your social security number and bank information without having to worry about anyone else getting to it.
"Building trustworthy communications on the mobile internet has been a challenge," says S.Y.L. Chao, CEO of TRI. "Our vision with the Turing Phone is to help mobile users navigate within a circle of trust. We're beginning with the smartphone and plan to rapidly extend this technology into robotics and other domains linked to the Internet of Things, where security concerns are a huge impediment to innovation."
Not only is it cool on the hardware level, the smartphone has a really attractive design that's "molded from a single unit of Liquidmorphium, an amorphous alloy of zirconium, copper, aluminum, nickel and silver." The unique material makes the gadget stronger than titanium or steel, which will protect the body and screen from damage should you drop it. Similar to Apple laptops, it even uses a magnetic charging system.
According to International Business Times, the Turing Phone will be based on an Android 5.0 Lollipop operating system called the Turing UI. It will also feature a Qualcomm Snapdragon 801 processor, a 13-megapixel camera, biometric fingerprint scanner, and sensors that pick up on motion, humidity and light.
Set to go on sale in August, the Turing Phone will come in three different versions (16GB, 64GB and 128GB) and prices are expected to range from $740 to $870.