Fabergé Egg - Apollo 14 lunar mission - Luxury Retail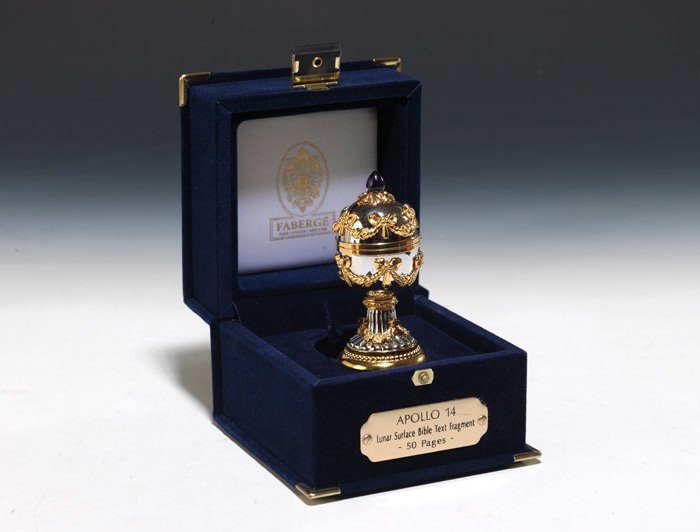 Faberge Egg comes with bible fragments from the Apollo 14 lunar mission.
The Bonhams Space History Sale did have many intriguing artefacts on display. The 3.5 x 1.5-inch egg encased a microfiche fragment of the King James Bible that travelled to space as a part of the Apollo 14 mission. According to Cassandra Hatton, Bonhams director of History of Science and Technology, the egg was created by the company that owned the Fabergé name at the time.
Fabergé is a name associated with high jewelry and has been relayed to a number of parties who have sought its acquisition. The name has been celebrated since the times of Peter Carl Faberge who created eggs for Russian tsars, Alexander III and Nicholas II in the early 1900s.
It comes to pass that this particular parchment was part of the 100 copies of the Holy Bible that were taken to the moon on a nine-day mission, back in January 31, 1971. Of the lot, only 32 fragments were flight certified, which is why, space geeks and the religious alike would look upon this artefact as extremely rare and precious.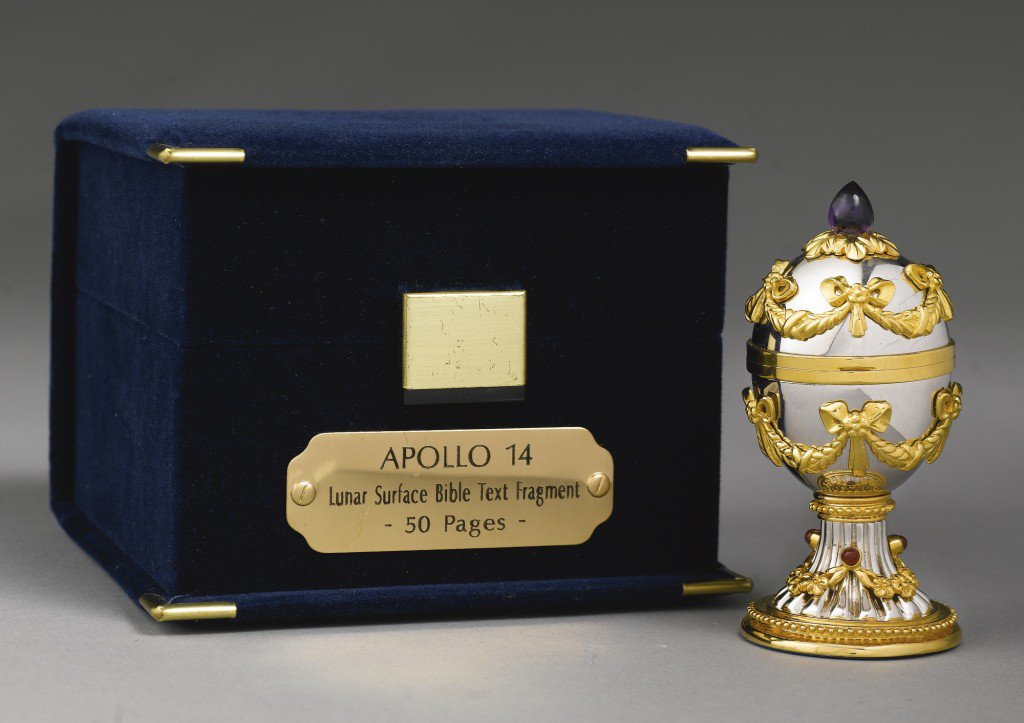 The egg is housed in an ornate velvet box with the inscription, "Apollo 14 Lunar Surface Bible Text Fragment – 50 Pages". It also comes with a provenance letter signed by Apollo 14 astronauts Edgar Mitchell and James W. Stout.
The egg was estimated at $10,000 to $15,000.