The Prada Double Club Miami - Luxury Retail
Carsten Höller creates pop-up club with two sides for Prada in Miami
Belgian artist Carsten Höller has designed a pop-up nightclub in Miami for fashion brand Prada, where indoor and outdoor spaces have very different identities.
Höller has revisited a previous concept, when he created a club in London that stayed open for eight months in 2008, but took a different thematic and aesthetic approach this time around.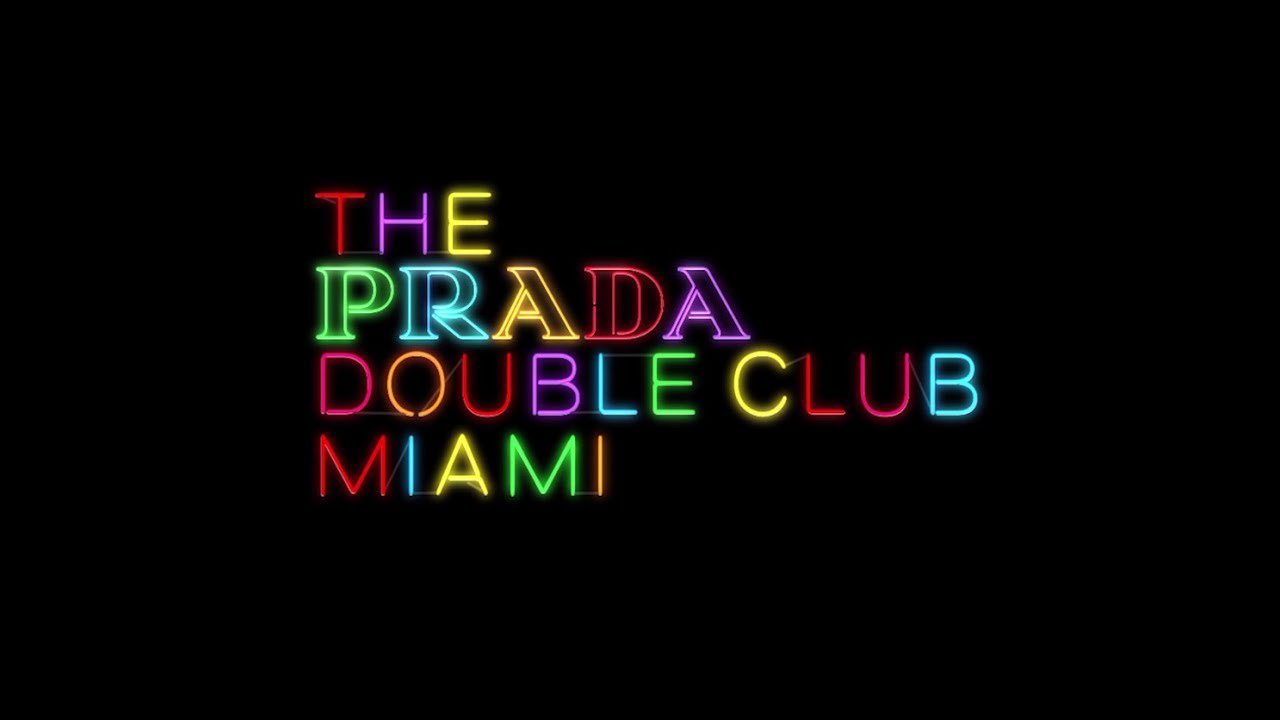 "In this new project, the artist further investigates the notion of two-sidedness: the audience is presented with two different spaces which offer visually and acoustically opposed experiences, with no concession to fusion," said a statement from the venue.
Located at a former 1920s film studio, the nightclub is divided into internal and external areas. The first is entirely monochromatic, down to the lighting, and is hosting international DJs and live music acts.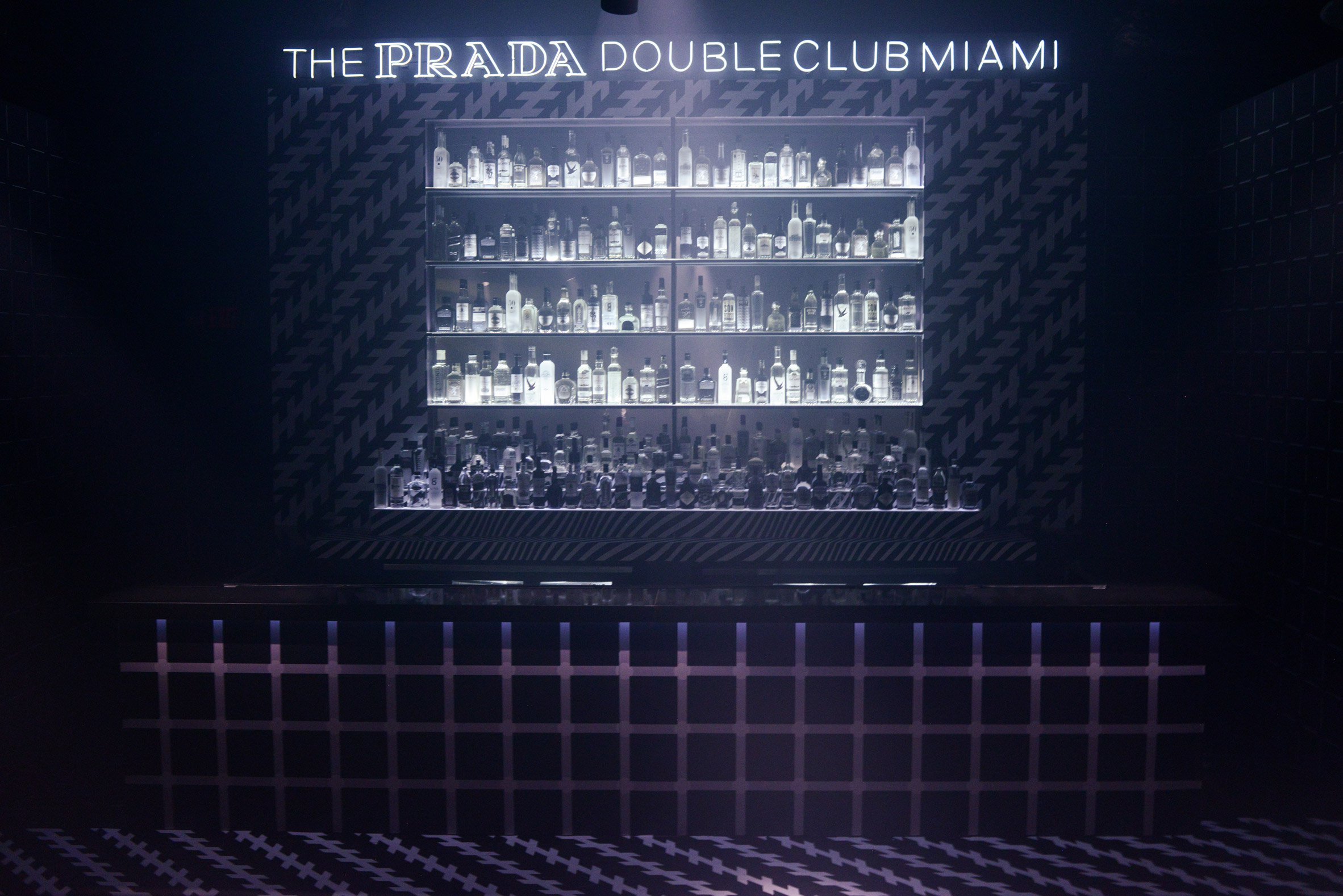 Dark patterned surfaces are illuminated with white neons, which glow above and behind the bar. Metal mesh furniture is provided for those who need a break from dancing.
Outside, the neon lights shine in bright colours. The tubes are installed around the edges of a thatched hut that houses the bar, as well as an orthogonal structure with a DJ booth and a dance floor, where clubbers can enjoy music from locally based Caribbean and South American acts.
"Each performer embodies the oppositional concept behind the project itself: guests and clubbers can cross a permeable boundaries to venture into a double dimension and 'schizophrenic' journey," the venue's statement said.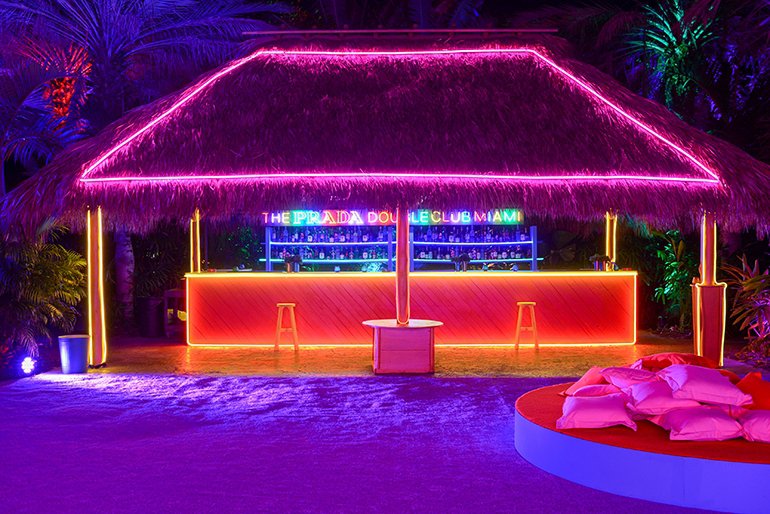 Höller's Miami version offered two worlds, inspired again by Congolese and Western culture. The former was represented as a sprawling tropical outdoor paradise with a stage and thatched-bar, while the latter was cast as an indoor monochromatic nightclub, complete with a striped-area by the entrance designed for selfie-fanatics.
"I want guests to feel like they are the only element of colour in the monochromatic side that has only greys, blacks and whites, as if a foreign element in a black and white movie – and to feel pale in the hyper-polychromatic other side, where the tropics hit a bit too hard," explains Höller.