"86Champs", Pierre Hermé and L'Occitane - Luxury Retail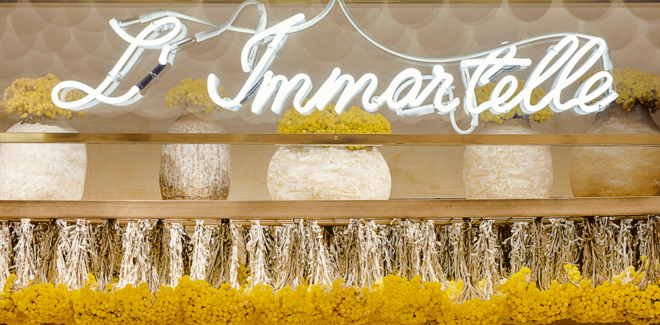 Pierre Hermé and L'Occitane join forces to create sensory concept stores
'86Champs' is the name given to the new grandiose, hybrid space launching in Paris; a collaboration between French luxury heavyweights L'Occitane en Provence and Pierre Hermé.
Opening on Friday December 8, the 280 square-metre-space – located at 86 avenue des Champs-Elysées in Paris – federates beauty and the art of cooking, all set within a stunning backdrop created by architect Laura Gonzalez.
One one side of the new 'store', L'Occitane takes charge, retelling the history and provenance of its main ingredients (verbena, almond and shea) and the products it makes using these elements. The brand also showcases its gift boxes released for Christmas, a time of year that accounts for 25% of total sales. In the centre on the room, food and cooking is the centrepiece featuring macarons, patisseries and other desserts made by Pierre Hermé. Customers can also sit for breakfast, lunch or dinner in the new outfit, or sip on a coffee or a cocktail inside the Le Barista area.
The partnership between Pierre Hermé and L'Occitane in reality first started in 2015; the patisserie maker releasing a fragrance collection using bottles designed by Olivier Baussan, the founder of L'Occitane.
For L'Occitane, the new opening forms part of a new global strategy set on promoting the customer experience surrounding its products. Just recently, the cosmetic brand launched its new global last August online store, and unveiled a new concept store dubbed Sunshine.
It will also inaugurate its brand new London flagship store on December 16, expected cover a mega 600 square metres.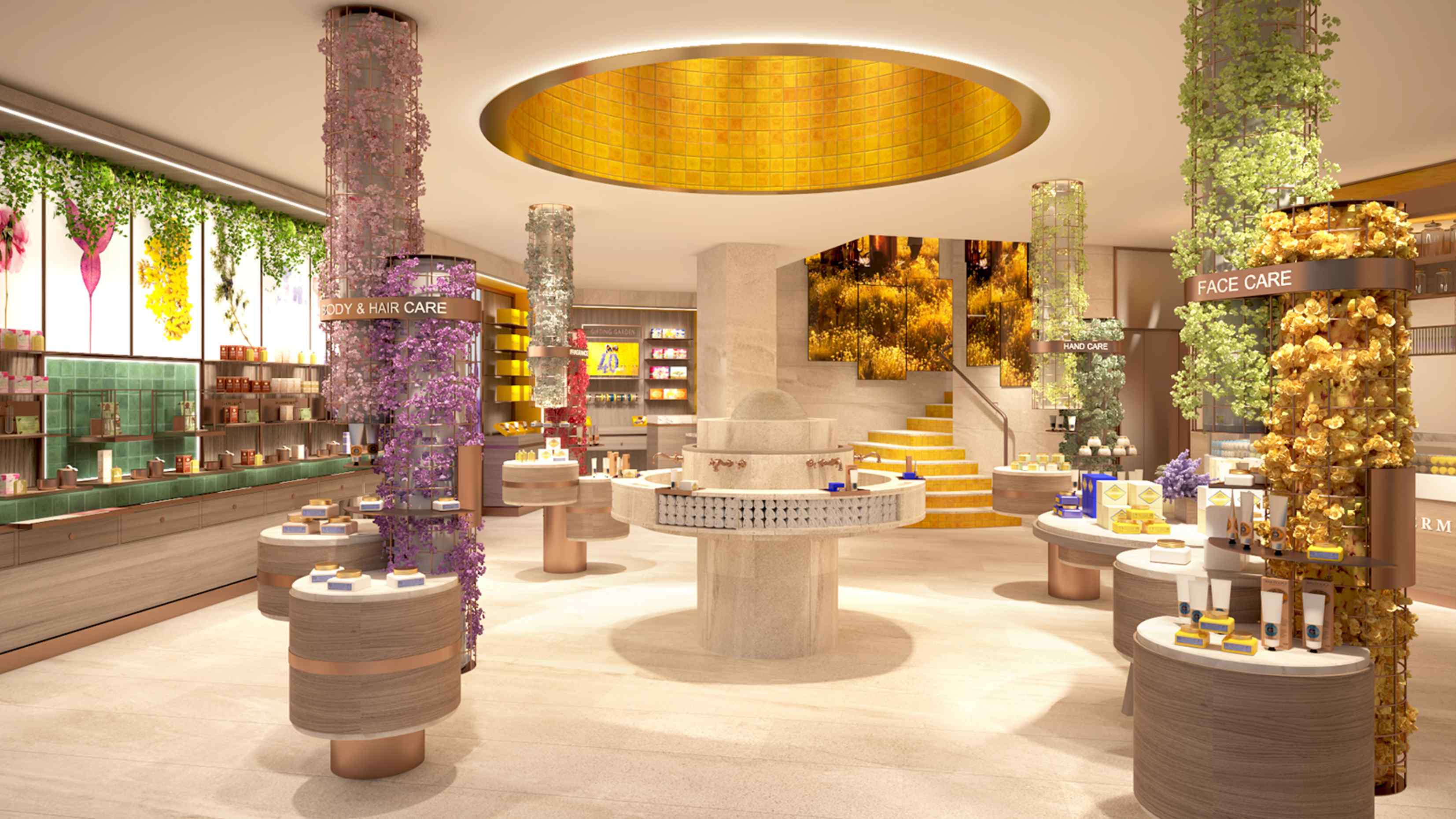 "We are working more localised and we are pushing our subsidiaries to make new things. In London, for example, the retail space will be located exclusively on the first floor, with the base level dedicated to the customer experience," explained Adrien Geiger, L'Occitane en Provence' former-director of customer experience, who was recently promoted to head of the brand.
Both stores offer an "immersive sensory experience". At the Parisian Champs-Elysées boutique this translates into a vibrant interior by interior designer Laura Gonzalez, and a Hermé-conceived dessert bar showcasing live pâtisserie demonstrations (both feasts for the eyes). L'Occitane beauty treatments bring the senses of touch and smell into play.