'The Louboutin Directory' - Luxury Retail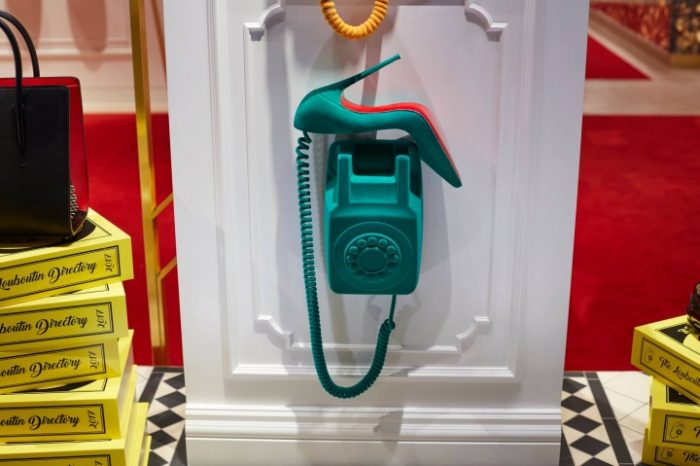 "Telephone" fall/winter 2017 window display by Christian Louboutin
For the launch of its Fall/Winter 2017 collection, Christian Louboutin has installed fully mechanised ringing telephones at the brand's Mount Street store.
Finished in bright colours including vivid purples and shocking greens, the glamorous phones shake and buzz as if they are actually ringing.
These curious objects are mounted onto sleek panelled walls, surrounded by whimsical telephone books called 'The Louboutin Directory'.