Dior BMX bike - Luxury Retail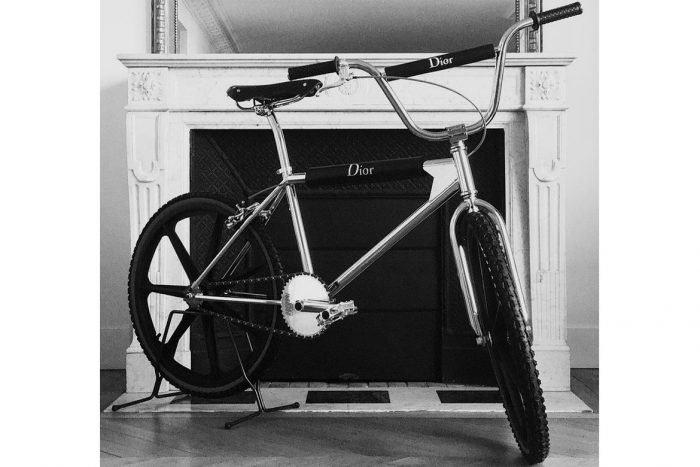 Dior-branded BMX bike teased online
It's not uncommon for luxury car companies to collaborate with high-end bicycle-makers to make branded bikes like the Ferrari Bianchi road racing bike, Maserati's $6500 racer and the Pininfarina e-Bike.
But, a BMX bicycle is as big a mismatch for high fashion as a racing car is for off-road trails. But, it appears that Dior Homme is experimenting with this unusual combination.
The French luxury brand's Artistic Director Kris Van Assche teased the Dior-branded bike with a black and white photo on the Instagram. The BMX bike is the result of Dior's collaboration with Bogarde Bikes, a Paris-based manufacturer that describes itself as "contemporary BMX for adults." Van Assche didn't say much about the bike except for noting that it's going to be out soon.
But the Dior BMX bike is not the only unconventional product in the works. In fact, the designer posted an image of Dior-branded skate decks for summer 2018. There is no word on when the bike is going to be launched or the pricing.