The Lion Sands Game Reserve - Luxury Retail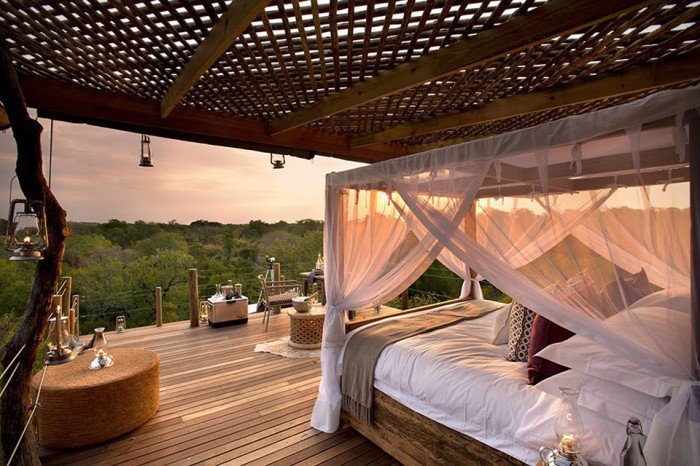 Luxe Lion Sands Game Reserve In Sabi Sands, South Africa.
Exploring the natural beauty of South Africa is a clear recipe for a successful holiday, but when you do decide to visit these extraordinary lands, you also need to think very carefully about where you want to spend the night. The Lion Sands Game Reserve is definitely one of the best choices by far, especially if you don't want to compromise on comfort and lavishness.
This luxurious resort is nestled within South Africa's Sabi Sands, and it stands ready to ensure one of the most authentic safari experiences in complete luxury. Accommodations include 5 lodges and 3 treehouses that feature a generous amount of conveniences while providing breathtaking views of the surrounding sights. With no electricity available, you'll feel a direct connection with the nature that surrounds you and you'll be able to experience the true meaning of a safari trip.