Sturdy and Luxurious Connoisseur's Vault by Döttling - Luxury Retail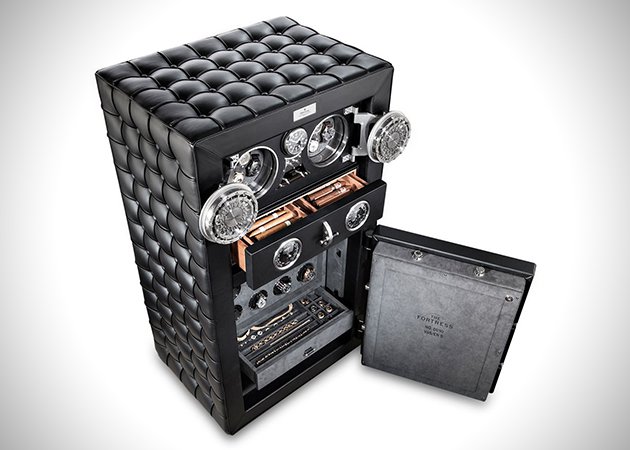 It's common knowledge that once you start gathering precious things, you need a sturdy safe to keep them in. The Connoisseur's Vault is more than just a simple safe, it is a work of art since it was made using only high-end materials and extreme attention to detail in Germany by a company called Döttling.
With a price tag of $155,000, this exceptional safe can house all of your precious belongings in fantastic conditions.
Timepiece connoisseurs will be particularly happy to learn that the Connoisseur's Vault features eight integrated watch winders, while jewelry fans would definitely enjoy storing their glittering pieces inside the safe's suede-lined drawers. However, the main highlight is a humidor drawer that features Spanish cedar lining and boasts its own barometer, hygrometer and electronic humidification system. The main safe can only be opened via a keypad combination, while the strong steel walls and steel locking bolts ensure that nobody could get through this thing except the owner. As you would expect, the safe is completely waterproof as well as fire resistant to up to 1994 degrees F for up to 60 minutes.
Last but not least, we should also note that the Connoisseur's Vault was enveloped in Italian calfskin for a touch of lavishness.