Hard Rock Hotel Palm Springs, California - Luxury Retail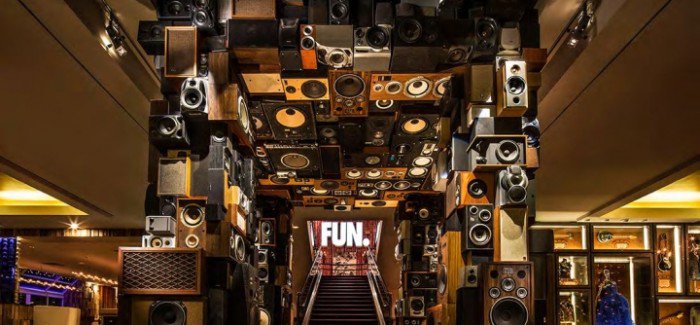 The hotel has 163 rooms and suites, a restaurant, "Rock Shop", "Rock Spa", lobby bar and a nightclub. The spa opens next month and the nightclub is slated for fall 2014. The original hotel was built in the late 70?s and came complete with a sunken living room in the lobby…score.
In keeping with the vibe of Palm Springs and mindful of the Coachella music and art festival, we sought to create a Hard Rock Hotel experience that dovetailed with those two dynamics. To that end we selected memorabilia from younger artists as well as odd items from more established acts, hence the "Fun" sign from the band Fun.