The Escada Joyful Moments - Luxury Retail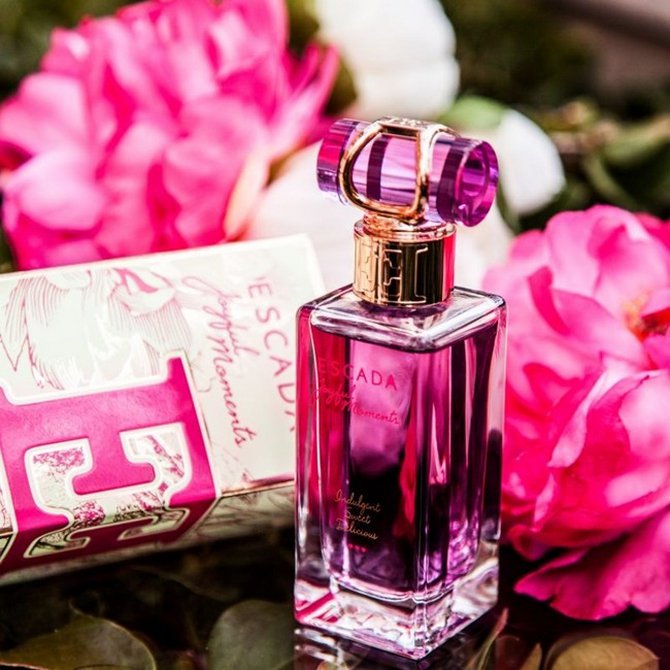 Limited Edition Escada Fragrance Teases You With Joyful Moments
Escada Joyful Moments Limited Edition celebrates life's moments of indulgence and captures the sensation of joy in a bottle.
This colorful and passionate fragrance was designed to turn each day into a joyful event, allowing you to share your experiences with others. A pink jewel sits atop the flacon, encased in a gold finish, while the perfume's outer carton was beautifully decorated with a delicately drawn peony and lychees, thus capturing the soft and feminine floral nature of the fragrance.
The Escada Joyful Moments boasts fruity top notes, combining fresh blackcurrant sorbet with sweet lychee and zesty mandarin. Balanced by the watery green effect from violet leaves, the lychee notes on top will easily caress your senses with their fruity aroma.
At the base, honeycomb and vanilla add richness and comforting warmth to the fragrance, while the Damascus rose brings a bright and powerful floral note to the mix. Featuring the same feminine flacon design as Escada Joyful, the Joyful Moments Limited Edition will be available starting this month.