Tata Harper pop-up, Dublin - Luxury Retail
Tata Harper store Arnotts
Uncompromising skin care brand Tata Harper approached FormRoom to design and manufacture their first worldwide concession within the landmark Dublin based department store Arnotts.
From initial discussions it was clear that the brand, who grow all their own organic ingredients, wanted a clean, open lab design that incorporated fine, luxurious notes, all while keeping the element of sustainable materiality at the forefront of design.
Key to this in-store brand blueprint, was scalability
Tata Harper have large ambitions to open many more concessions in the not too distant future; so, we worked very closely with the brand to develop this concession, as their blueprint design that we would take forward with them, as they continue to grow. A key example of this growth is the idea of future forecasting.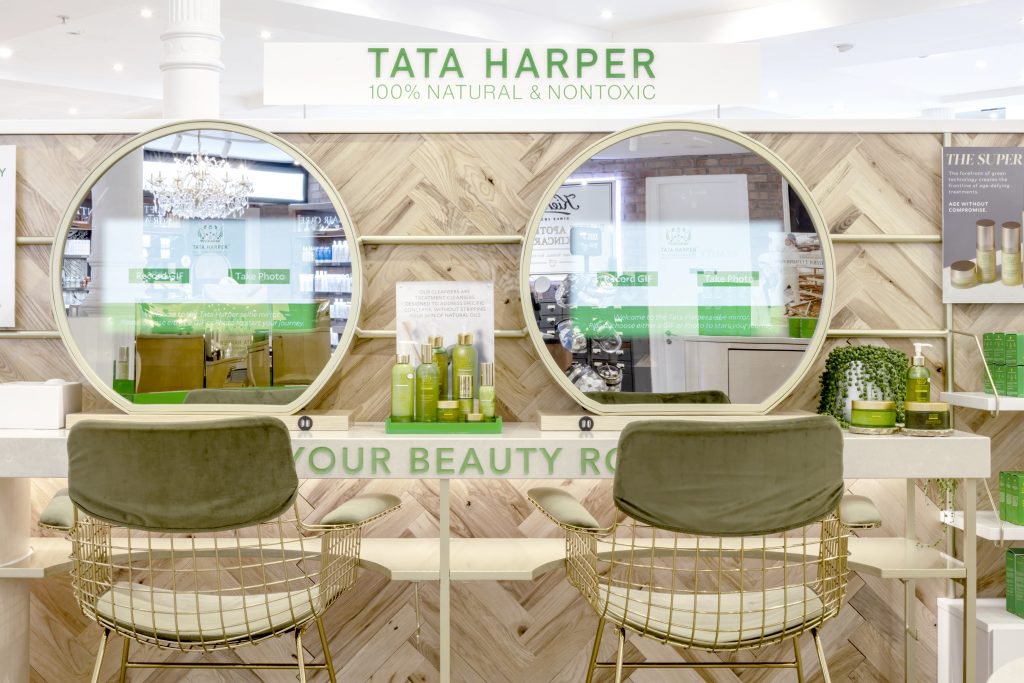 To achieve this, FormRoom and Tata Harper sat down to discuss how a 100% natural skincare brand can really go above and beyond for their customer. Enter these cleverly designed, European first, highly reflective, touchscreen mirrors which offer the customer to take a video of themselves going through their Tata Harper skincare routine, as well as that all-important selfie.