Moncler Dubai - Luxury Retail
With its first boutique in the Middle East located in Dubai Mall's Fashion Avenue extension, Moncler was keen to stand out amongst its glamorous neighbours.
Tokyo-based studio Curiosity decided that the best way for the Italian outerwear brand to distinguish itself was to go back to its roots and the origin of its brand name – an abbreviation of Monestier de Clermont, an Alpine town in France.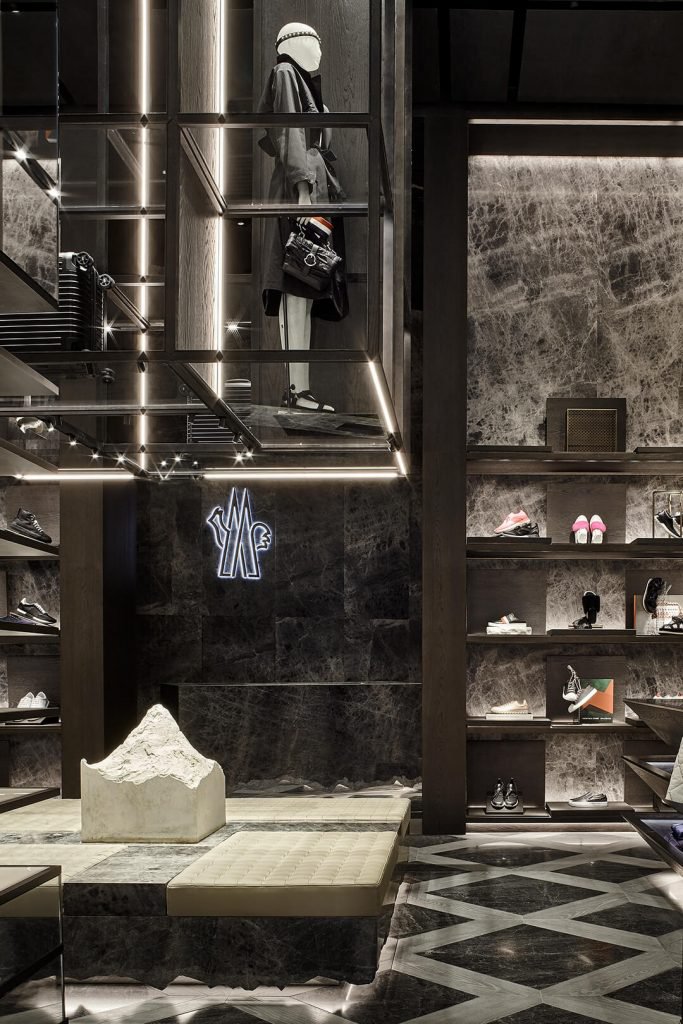 The snow and ice that dominate the winters there inspired the design concept of 'an iceberg in the desert'. This comes to life on the exterior facade with Calacatta Michelangelo marble that has been handcrafted by Italian marble masters to capture the moment an iceberg breaks.
This imagery is given extra impact by the interior's dark tones. Grey Emperador marble and grey oak are used liberally to create an elegant atmosphere that illustrates snow and the mountain beneath it.
High ceilings are another Alpine allusion, with products displayed at a variety of levels to guide the visitor through the store and stop off where they please.
Once customers come down from the peaks and reach the fitting rooms, they will find that these are covered with quilted white leather. However, rather than snow or ice, this is a reference to the lining of a Moncler down jacket.