27/05/2019 | luxuryretail
BMW bets on electric scooters
Going all-electric seems to be the buzzword among automotive companies these days. This movement is absolutely amazing for the environment and shows how everyone is starting to care as well.
Read More
18/03/2019 | luxuryretail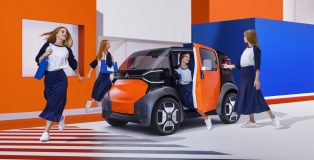 Citroën Celebrates Its 100th Anniversary with the All-Electric Ami One Concept
Citroën's latest vehicle – the Ami One Concept – unveiled at the 2019 Geneva Motor Show checks off on all marks as a characteristically French take on urban mobility outfitted for a generation acclimated to on-demand rental vehicles.
Read More