London Store - Luxury Retail
11/12/2020 | luxuryretail
Liberty invite you to celebrate Peace, Love and Liberty this Christmas for 2020.
The iconic store invite visitors to celebrate a very different Christmas for 2020 with a heartfelt installation that raises a toast to our strengthened sense of community and togetherness.
Read More
15/05/2019 | luxuryretail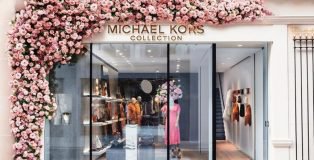 A First Look At Michael Kors's Charming New London Store
American designer fashion label Michael Kors has opened a new flagship Collection store on Old Bond Street in London.
Read More