Michael Kors opens on Old Bond Street - Luxury Retail
A First Look At Michael Kors's Charming New London Store
American designer fashion label Michael Kors has opened a new flagship Collection store on Old Bond Street in London.
Housed in a six-storey Georgian townhouse, the new Michael Kors Collection store concept draws details from the designer's homes in New York City and Florida to outfit the shopping experience with "residential ease," explains the designer label, as it looks to convey the brand's signature luxury and sophistication.
"We are very excited to be debuting our new Michael Kors Collection store concept on one of the most luxurious, storied streets in the world," said Michael Kors in a statement. "The new store design puts an emphasis on warm textures and a sense of residential ease that shines a spotlight on the workmanship and design of Michael Kors Collection apparel and accessories."
The new Mayfair store incorporates many of Kors' favourite materials and textures, ranging from blackened steel and raw concrete to gold Calacatta marble and oxidised maple, while linen, shearling and leather adds warmth and tactile drama to the luxe stone, wood and metal, all rendered in a clean, neutral palette.
Michael Kors Collection opens townhouse concept store in London
The store's exterior and interior stay true to the site's London roots, added the brand, with the classical Georgian façade, antique brass fixtures, decorative trims and original fireplaces on the ground and first floors honouring the building's history, as well as what the designer calls the "charm and refinement" of Old Bond Street.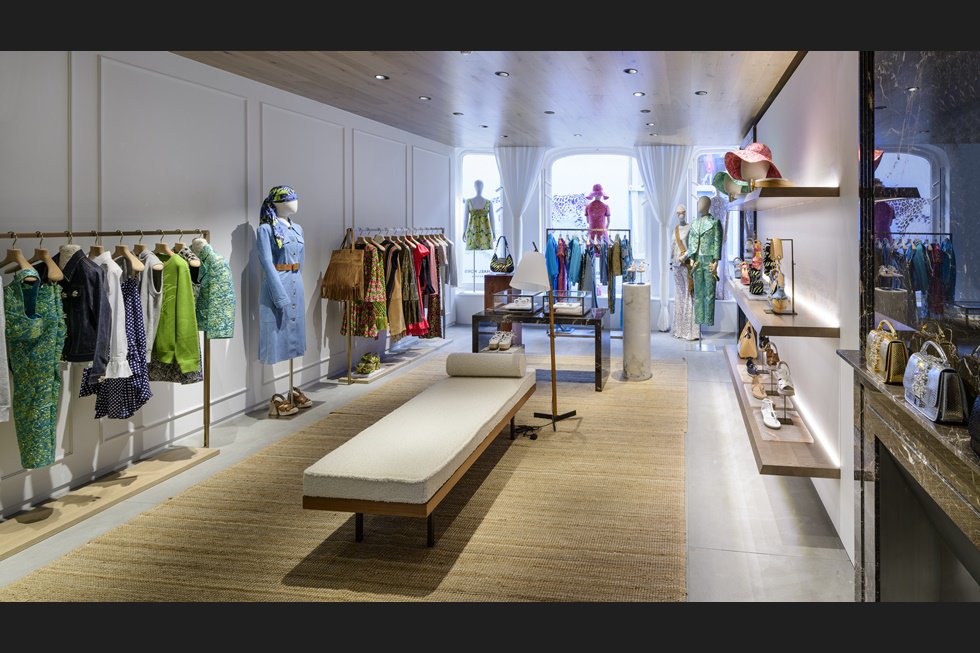 The customer journey begins on the ground floor, where large windows showcase an open layout, reminiscent of the area's art gallery days that aims to showcase consumers a "glimpse" into the world of Michael Kors. Shoppers are then greeted with a simple palette of grey, white, black and brass that serves as an understated backdrop for Michael Kors Collection handbags and accessories, while curated mannequins showcase womenswear and menswear products available in the rest of the store.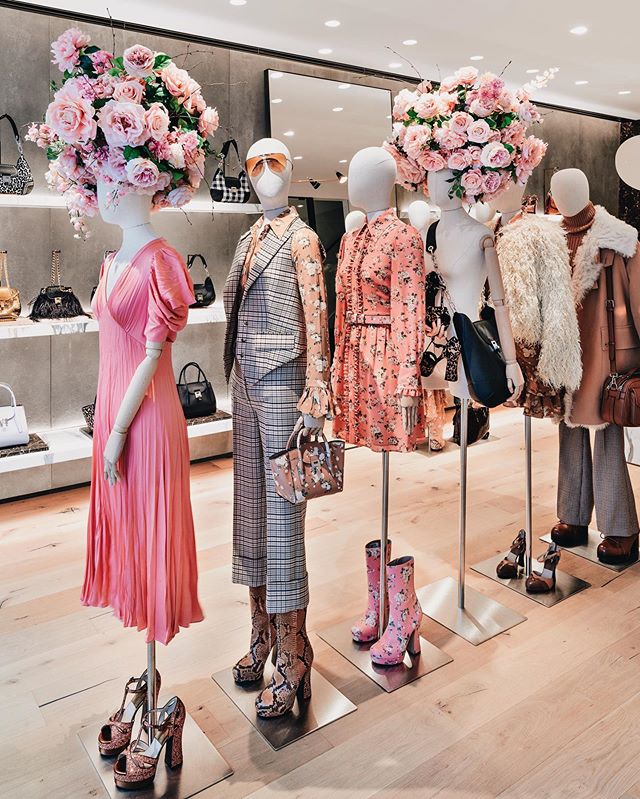 Up the stairs, the first floor is home to Michael Kors Collection ready-to-wear and footwear, while the second floor offers menswear, including the Michael Kors Mens runway line, and on the third floor is a "luxurious and discreet" VIP Salon that has been designed to provide exceptional privacy and comfort to top clients and celebrities.
The Michael Kors Collection store sits alongside other designer brands including Givenchy, Alexander McQueen, Cartier and Stella McCartney on Old Bond Street, and aims to complement its flagship store on Regent Street, which is a 10 minutes walk away.