Peace, Love and Liberty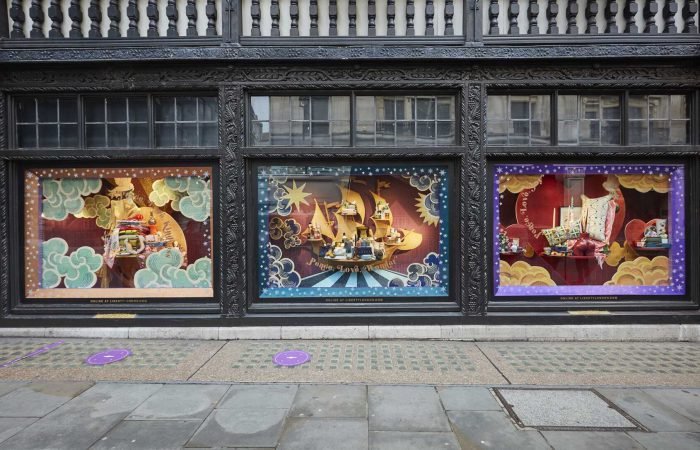 Liberty invite you to celebrate Peace, Love and Liberty this Christmas for 2020.
The iconic store invite visitors to celebrate a very different Christmas for 2020 with a heartfelt installation that raises a toast to our strengthened sense of community and togetherness.
The story centres around a series of hand painted scarf designs which were created by Liberty's Design Director during lockdown. Hearkening back to the iconic department store's roots whilst reflecting the rich heritage of London's Soho, the designs are a unique concoction of 18th century etchings and 1960's Carnaby Street psychedelia.
Single flying doves, the quintessential symbol of freedom, feature throughout the windows accompanied by clouds that radiate in a palette of uplifting colours.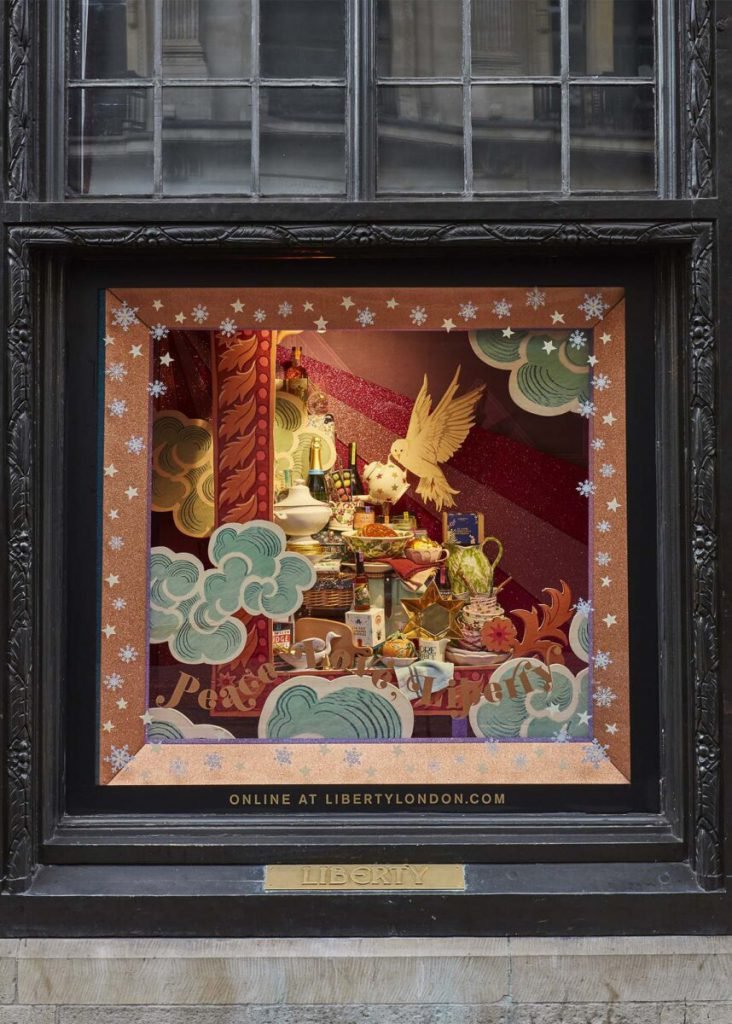 In one scene, two hands embrace each other in a sign of solidarity, whilst in another cherubs joyfully dance amongst a stream of pink blossoms.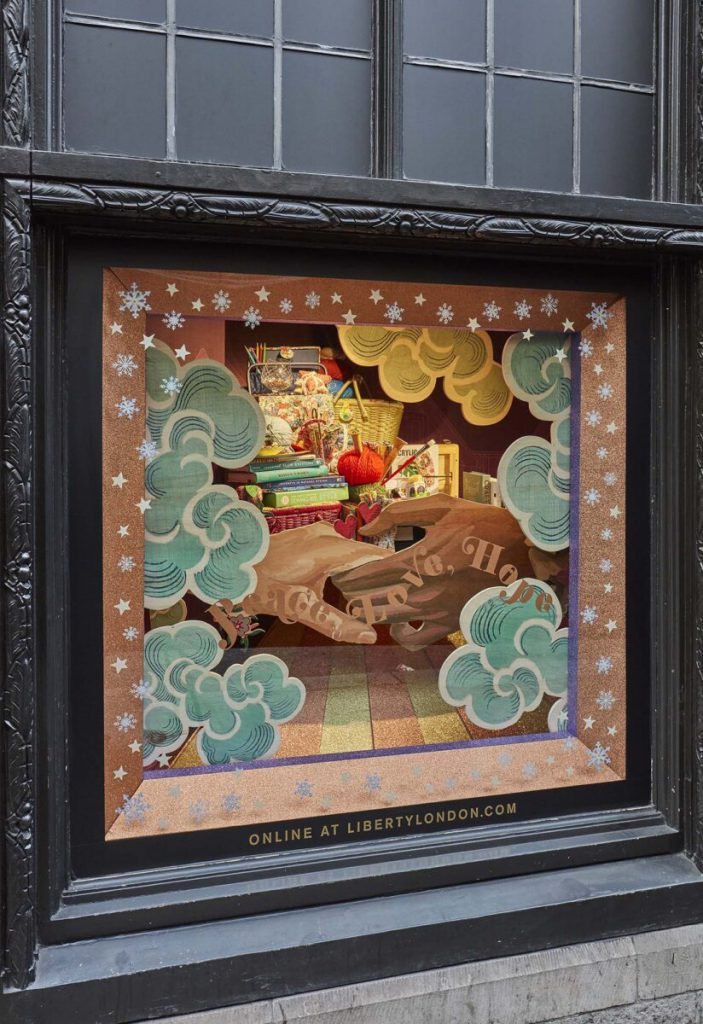 The grand atrium is an abundance of shimmer and sparkle, embodying the celebratory spirit of a Liberty christmas.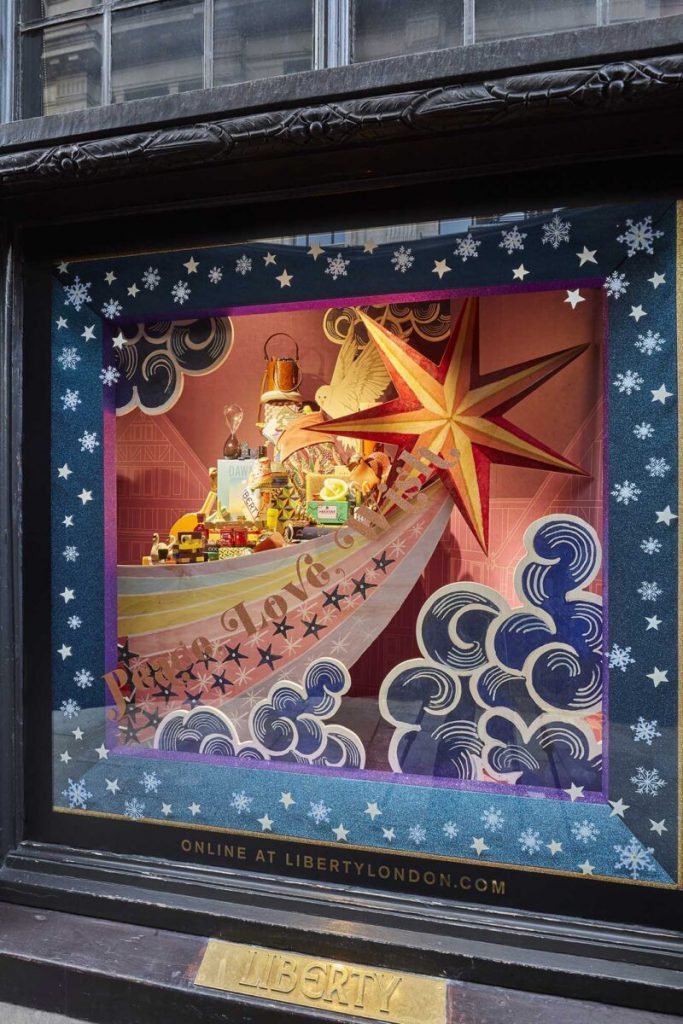 Handcrafted glitter-coated fabric chains are festooned between each floor, creating a show stopping multi-dimensional scene. The installation is made up of 1040 loops, totalling approximately 200 metres lengths of chain.
"I hope the display gives people a moment of calm, fun and warmth – especially important this year."
Lisa Clemenger – Visual Concept Manager, Liberty
StudioXAG meticulously produced and installed all 10 windows and the atrium installation, building each display from a plethora of glitter-coated fabric including shades of deep purple, holographic gold and azure blue.