Swarn Jewellers - Luxury Retail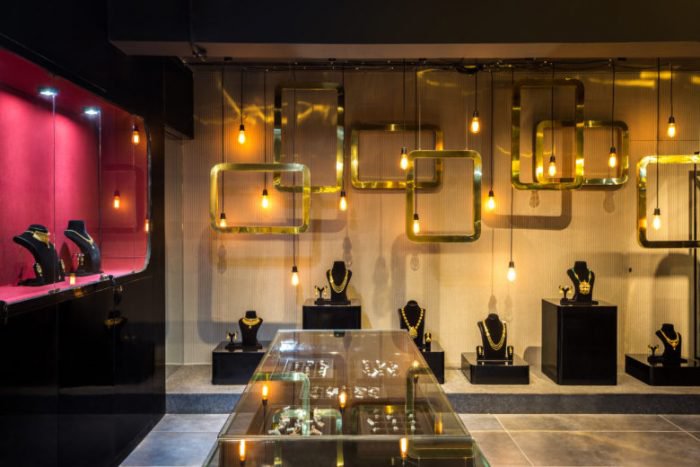 SwarnShree Jewels is the brainchild of Jatin and Ankur who has a penchant for design and creativity in jewellery
Swarn is a jewellery retail store in Chandigarh which puts forth an all encompassing exclusivity much like the idea of- The Gold Standard
The company has been synonymous with luxury, quality and perfection ever since its inception. SwarnShree Jewels is a brand that resonates with quality designer products that promise a subtle yet elegant touch.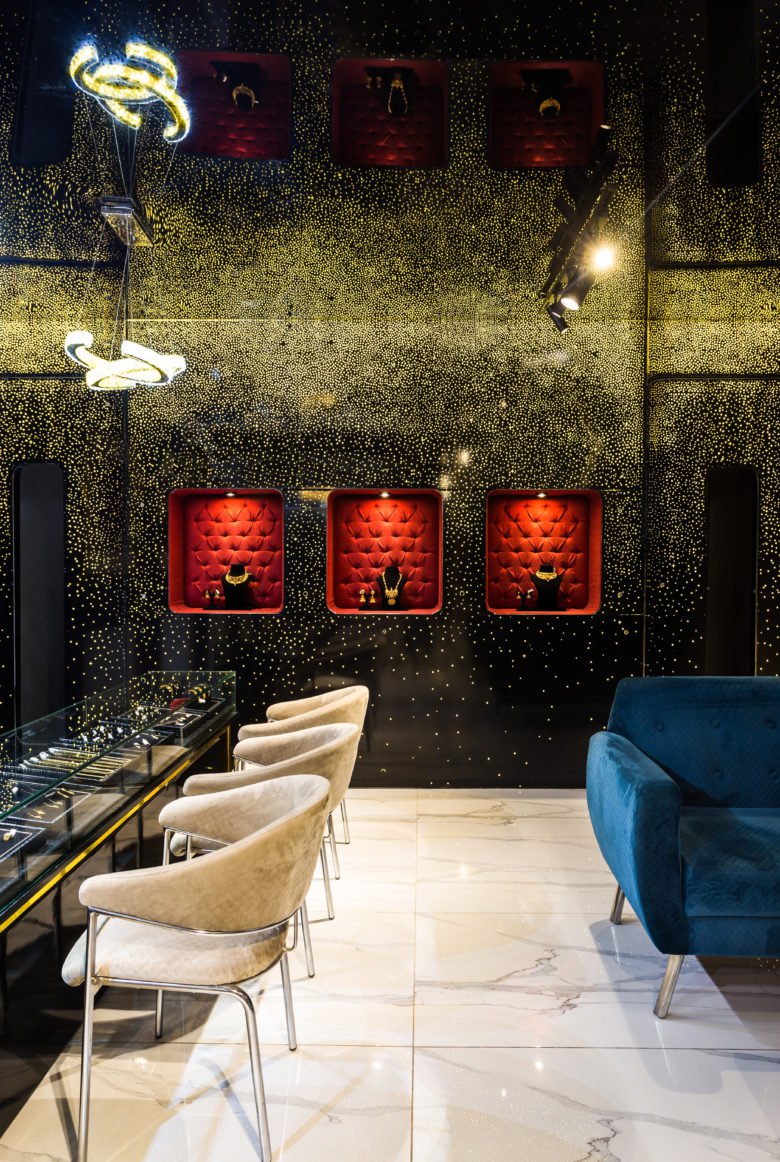 The idea was to create a pronounced space for a retail venue highlighting a varied collection of jewelry and accessories. To emphasize the idea of -"Swarn", the entrance is riddled with a cluster of stars that represent the whole aura of the store- Differently oriented peculiarities, suited to their own taste.
The linearity of the space was used to imitate the intricacies and the significance that the ornamentation holds in the culture. The black and gold tones elaborate a royal aesthetic which magnifies the individualism. On the ground floor, this culture was interpreted with different design elements.
We have a great variety of products that you can choose from which include necklines, pendents, bangles, bracelets, chains, cocktail rings, solitaires, antique gold jewellers, etc.
Each design is carefully created to please your aesthetic sense. Our products are a striking combination of expert craftsmanship and attention to detail.