"Scream Your Love" - Luxury Retail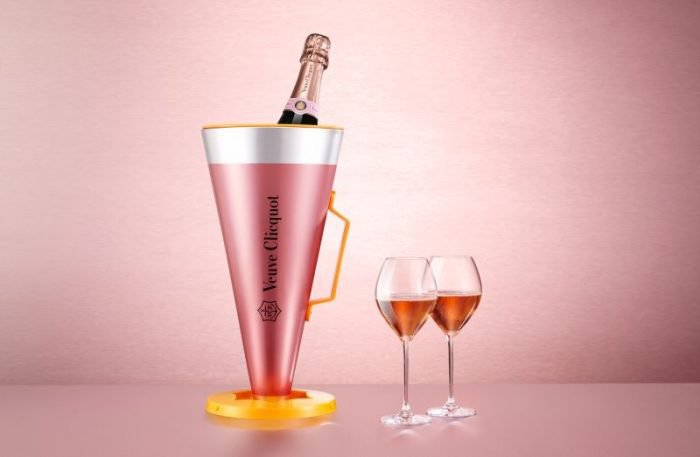 Boldly in love: Veuve Clicquot Rosé Scream Your Love
The Veuve Clicquot Rosé Scream Your Love megaphone and champagne accessories, celebrate love in the most audacious way possible.
The idea for the megaphone has its roots in Japan. In a country where the culture is more emotionally reserved, the Scream Your Love campaign, allowed men to boldly express their feelings to their partners via a megaphone. Veuve Clicquot adhered immediately to the concept affectionate shouting. The Scream Your Love themed champagne accessories have been designed to turn up the volume and the expression of amour.


The reusable Rosé bottle carrier can serve as a waterproof ice bucket, or be converted into a lover's megaphone. Alternatively you can go the whole nine yards and opt for the gifting box which contains the ice bucket/megaphone, a bottle of Rosé, and two flutes to allow for more portable love exchanges. The Scream Your Love megaphone chiller, is suave, spontaneous and reusable. The metallic megaphone has a delicate rosé finish.
To use it as a megaphone, simply twist the large lid off and speak into the smaller end. To switch it back into a chiller, turn the lid to face up, click into place at the small end of the megaphone, fill up the larger end with ice and place your bottle of Veuve Clicquot rosé in there.