"Versace South Beach Stories" - Luxury Retail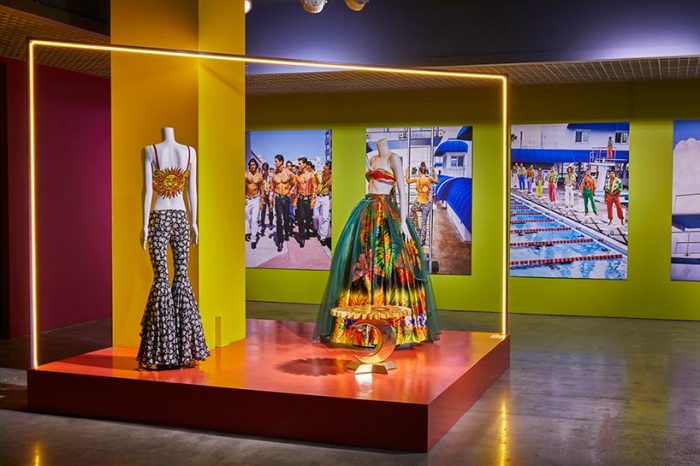 Sasha Bikoff celebrates Versace's history in neon-hued installation during art basel Miami
During Miami art week 2019, Versace presented south beach stories, an installation by interior designer Sasha Bikoff.
Referencing the brand's rich heritage, the installation borrows its name while paying homage to a book published by the Versace family in 1993. The publication, which featured pages printed in tropical tones — jungle green, lime, orange and caribbean blue — gave its palette to the walls and display platforms. complimenting the space are archive photographs by doug ordway selected by Bikoff and depicting the Versace campaign imagery.
For the south beach stories exhibition, Sasha Bikoff created furniture pieces inspired by iconic Versace looks that were showcased together with the archive clothing they encapsulate. For example, a bed made from surfboards revisited the spring-summer 1994 imagery while dresses from the legendary miss S&M fall-winter 1992 collection were transformed into a leather bondage-detail swing enriched with gilded medusa hardware. Another example is a gold-tone wooden coffee table referencing Versace's spring-summer 1993 collection, illustrating the sun, moon and stars.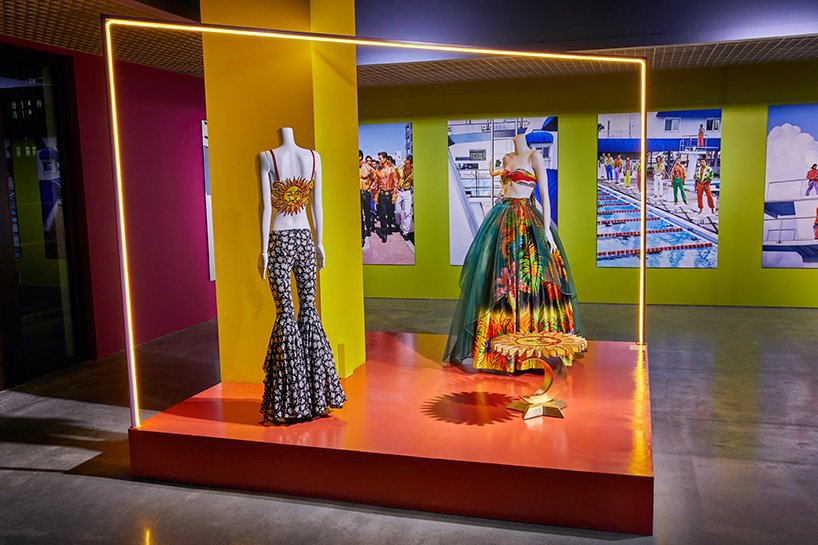 Along with the furniture pieces, Bikoff also designed two limited-edition virtus handbags available exclusively at the Miami boutique. Crafted in supple nappa, the bags were inspired by the designer's favorite art deco buildings in the city's ocean drive. Miami's green and red neon lights illuminating south beach also played a role in the design through the lacquered emblematic barroco V hardware. A selection of home and beach accessories in a candy-swirl print created by Bikoff for Versace's fourisalone exhibition in Milan will be also available at the store.