Rihanna & Dior - Luxury Retail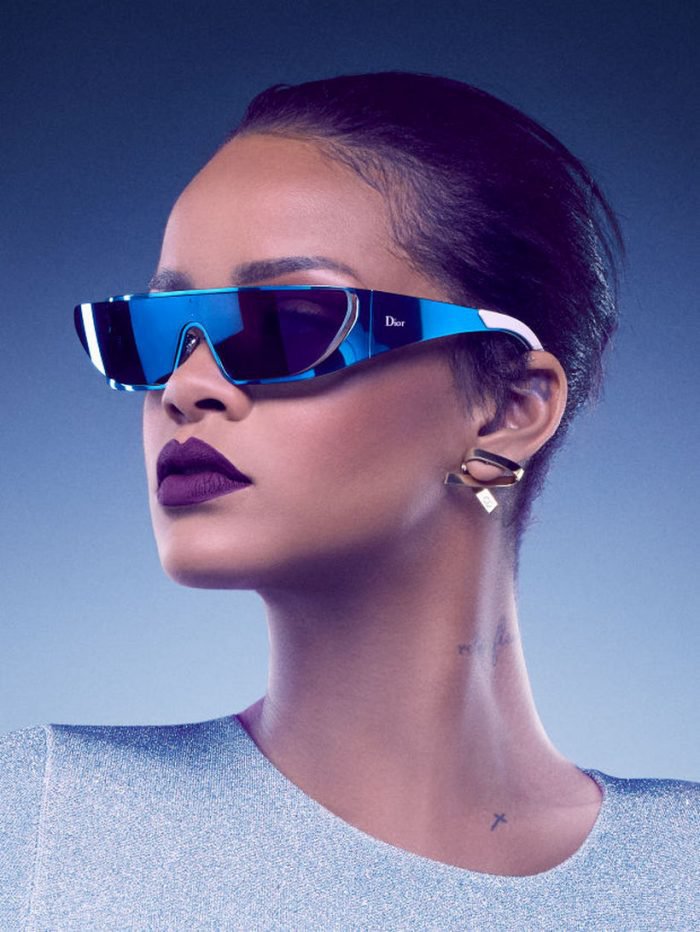 Rihanna & Dior Design a Star-Trek inspired Line of Sunglasses
Rihanna is probably the best brand ambassador you could have; she's beautiful, extremely popular and super talented as well, and did we mention she's beautiful? We'll do that once again, since it's an important thing to consider when a fashion icon is involved in campaigns, advertisements or representing a brand in any other way.
Rihanna is also a CFDA-certified style icon, that's why it's no surprise she announced a new amazing collaboration with Dior, for a retro-futuristic line of reflective sunglasses. Last year, the renowned singer became Dior's first black muse, and in her second-ever campaign for brand, she's modeling her own line of eyewear.
Inspired by the Geordi La Forge character, from "Star Trek", these eye catching sunglasses will be available in six colors, specifically silver, pink, blue, green and red– if you're willing to spend $840 for a pair. However, those of you a little more picky will have the chance to enjoy a "deluxe" 24-karat gold-plated pair of sunglasses as well, priced at a cool $1,950.