Montblanc's Kandinsky - Luxury Retail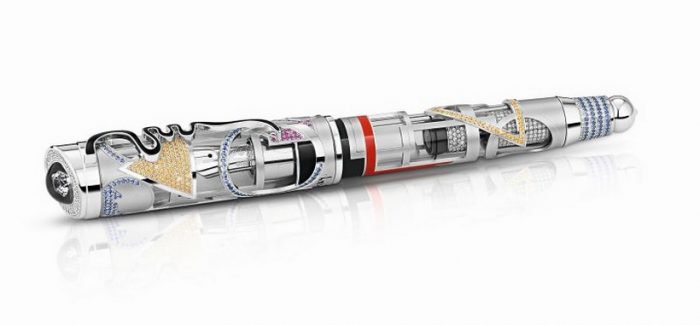 Montblanc's Kandinsky Artisan Edition Is a Marvelous Tribute
Wassily Kandinsky is probably one of the most influential abstract painters of all time. The Russian-born artist lived between 1866 and 1944, and he was a significant art theorist as well, credited for producing one of the first pieces of purely abstract art.
His avantgarde legacy has kept artists and critics busy for a very long time, which is why Montblanc has decided to craft its own homage for the brilliant Russian painter. Using the finest materials and inspired by Kandinsky's abstract art, Montblanc has created the Kandinsky Artisan Edition pen, with the help of their best master craftsmen.
This stunning object retells the painter's artistic journey from Moscow to Weimar and Paris, with the design of the pen itself featuring a skeletonized cap in Au750 white gold, that channels one of the great works of Kandinsky in a 3D-layered effect and reminds everyone of the artist's Yellow-Red-Blue masterpiece.
Available in three different versions worldwide, this masterfully designed writing tool also boasts the AU750 Champagne tone gold nib, etched with the artist's signature "K", and we're quite sure everyone will appreciate the dazzling, single 0.11 carat Montblanc diamond.