Q! Hotel, Berlin – Germany - Luxury Retail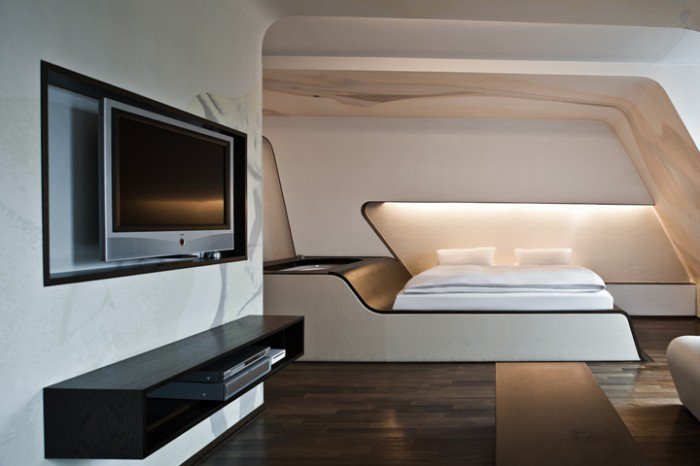 The "wild ones" from GRAFT are renowned for their futuristic design and room concepts
If this hotel was a person, we probably would be talking about a rockstar: capricious, coy, spectacular – sexy! International celebrities e.g. Angelina Jolie, Brad Pitt, Amy Winehouse, Brian Molko (Placebo), Skin (Skunk Anansie) or Drew Barrymore feel oh so comfortable in the awardwinning design-hotel.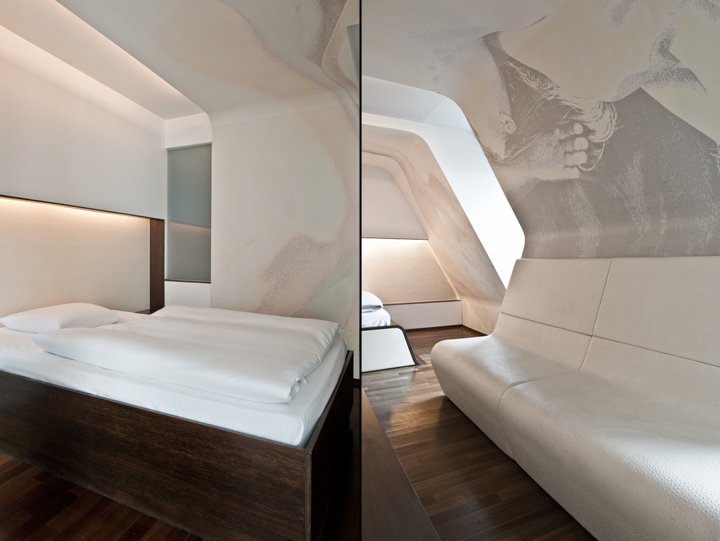 Not only is the excellent service highly appreciated but also the kind extras, the extraordinary menue and the friendly and bland staff. No uniforms, though! The staff wears black, but with an individual touch. This is the style of owner Wolfgang Loock.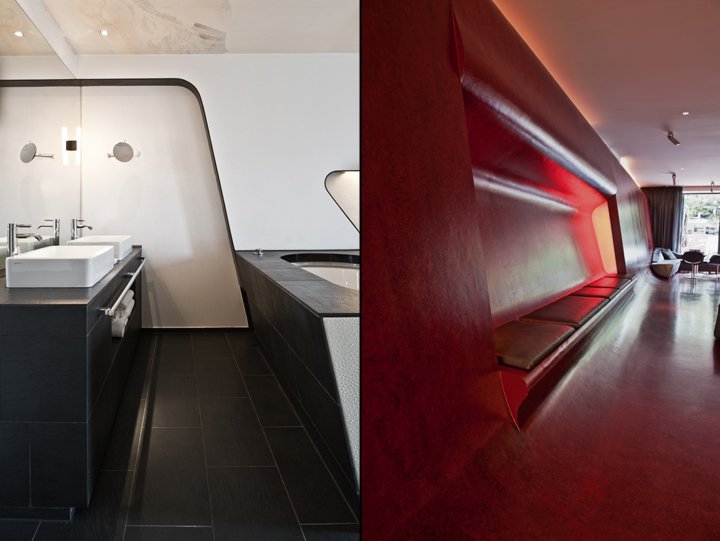 The central element of all the hotel rooms is the bath, which has been integrated into the sleeping area. The architects used extraordinary materials, such as artificial ostrich leather, baked oak and slate.
It is a world, in which all these above mentioned family-values count. And even if a frequent traveler has a craving for "mom's stew"… here you go! The chef will gladly take care of that! The hotel's wellness area with heated sand, a Japanese washing zone and a sauna, invites guests to wind down and relax.
" Only very few hotels can meet people's growing desire for individuality on the one hand paired with the urge for traditional family-values such as protection, friendliness, liability and warmth on a credible basis "  Loock explains.