The most luxurious belt buckle by Roland Iten and Bugatti - Luxury Retail
Roland Iten is a designer that is characterized by using clockwork machinery to build accurate parts with a striking and original design.
Among his pieces include a large collection of belt buckles. And this time it has become has been associated with the car company Bugatti to design a second edition that will not leave anyone indifferent.
Under the name Calibre R22 Bugatti Mark I , this buckle has a mechanical adjustment where their details are rose gold . 11 pieces have been created , but the designer has already revealed that there will be a third edition consists of 22 copies made ??of steel and titanium.
Among its features what is striking is the use of 100 parts gold , steel and titanium handmade plus sapphire crystals on the front to appreciate the complex adjustment mechanism. Their gears , springs , wheels and pinions are interconnected with precision to achieve stepless adjustment . A feat for such a fashion.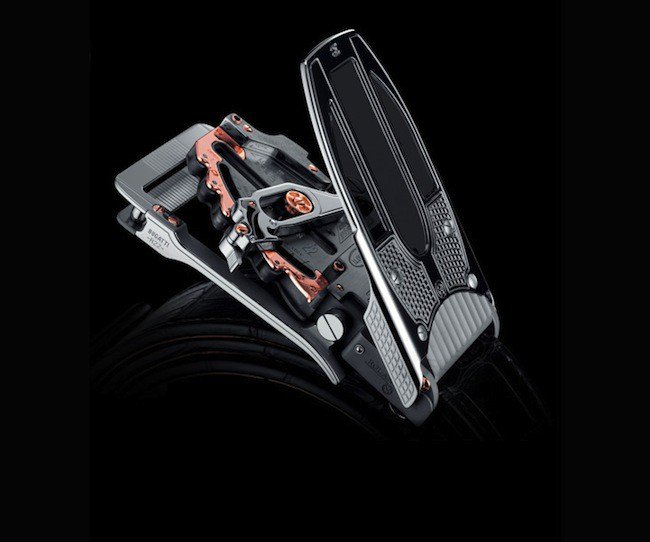 Each of the buckles have required 9 months to occur , so as to be exclusive