Bombay Beach restaurant terrace - Luxury Retail
Remodeling project of the restaurant terrace "Bombay Beach" in Valencia.
A space placed in the fantastic complex of leisure "Las Ánimas Puerto", in the former port docks of the city, testimony of the best industrial architecture of beginning of the 20th century. The intervention centres on three basic elements, bar and access volumes, solved with microcement.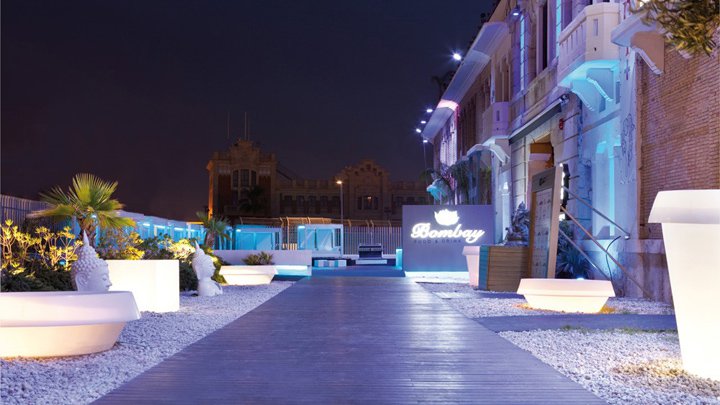 There is claimed a formal, round and strategically proportionate and placed treatment that in no case interferes with the environment. The concept is promoted by the incorporation of the white color in all the elements, recovered and restored some. The note of color contributes the lighting, which makes one possible different environments as be claimed.