Philipp Plein in Paris - Luxury Retail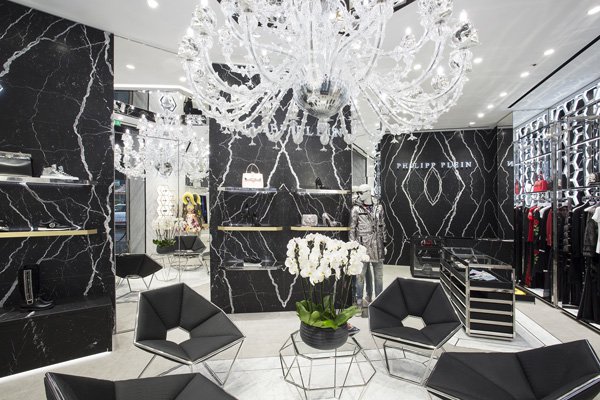 Philipp Plein opens second flagship in Paris
German fashion designer, Philipp Plein has opened its second flagship in Paris in the Champs-Élysées district on Avenue George V. 
The new 180 sq m store is spread over two floors and features a striking design by architect Claudio Pironi.
The windows feature a giant skull studded with crystallised Swarovski elements, a symbol of the Philipp Plein brand. These windows are framed by elegant black marble slabs and embellished from two LED hexagonal walls, while on the other side, two large LED walls at the entrance display videos of the last fashion shows, amplifiying the space and making their attention converge in the focal point.
The elegant environment develops in height with a constant reference to the brand through the geometric figure of the hexagon that becomes a leitmotif in every environment.
The choice of precious materials accompanies visitors to experience an unforgettable journey in luxury. Starting from the ground floor, which is dedicated to womenswear and accessories, a huge Murano glass chandelier dominates the space. White and transparent glass are combined with a myriad of small silver skulls forged by the best Venetian master craftsmen.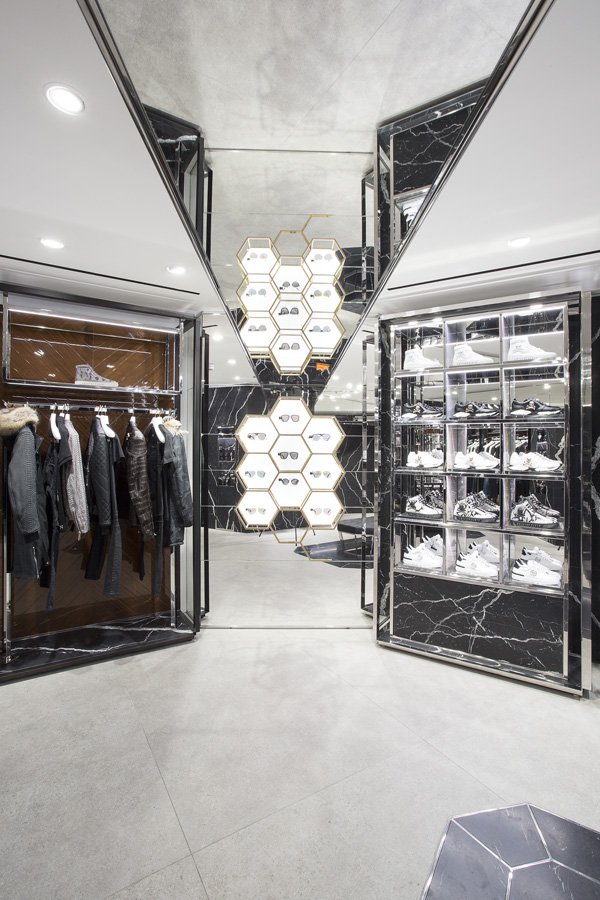 Illuminated by polished steel and mirrored shelves, the delicate shades of white chosen for the panels and marble walls create an emotional environment for women to go shopping in and enjoy the luxurious atmosphere.
The 'Box in the box' concept stands out with its white marble and black marble coexisting together, alongside polished steel and black iron used to highlight objects.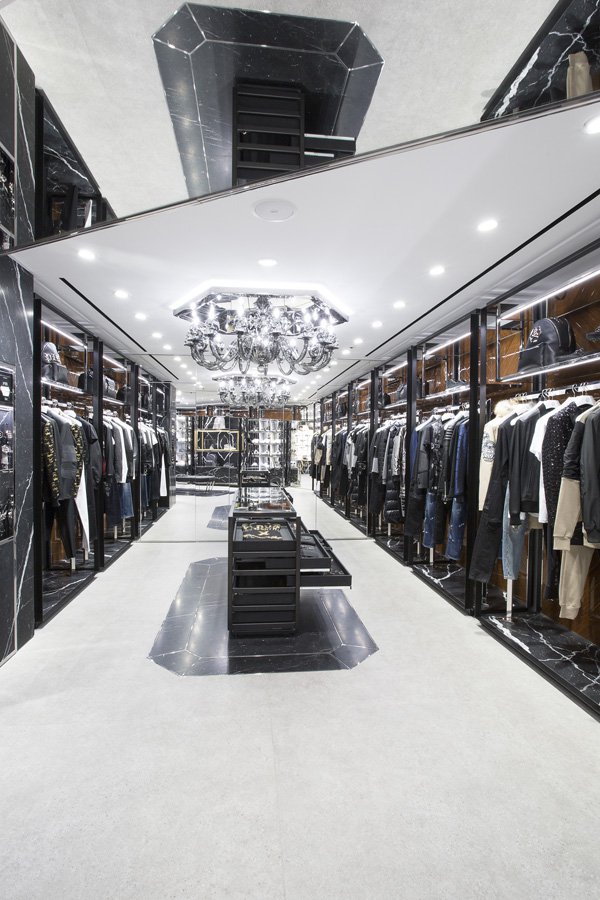 Downstairs houses the menswear collection and features elements such as elegant, black marble and waxy Afrormosia wood to convey the virility of Philipp Plein Man Haute Couture.