New "Pasha de Cartier" pop-up store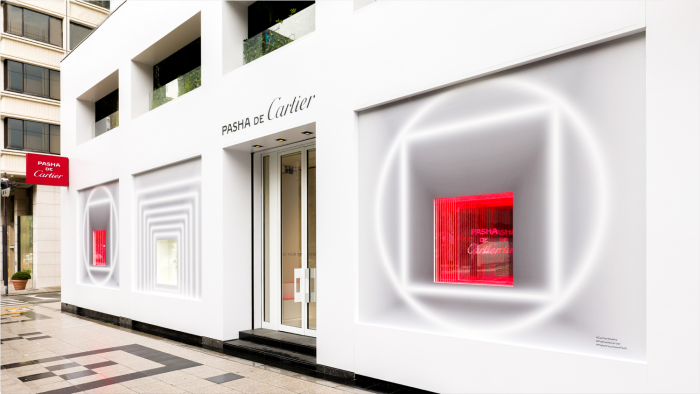 Cartier opens pop-up 'Pasha de Cartier' in Osaka, Japan
Called Pasha de Cartier, the Parisian luxury jeweller and watchmaker has dedicated an ephemeral retail space to its iconic Pasha watch on the ground floor of the Cartier boutique on the prestigious Midosuji dori. Enter and find a boldly modified all-white façade and matching signage.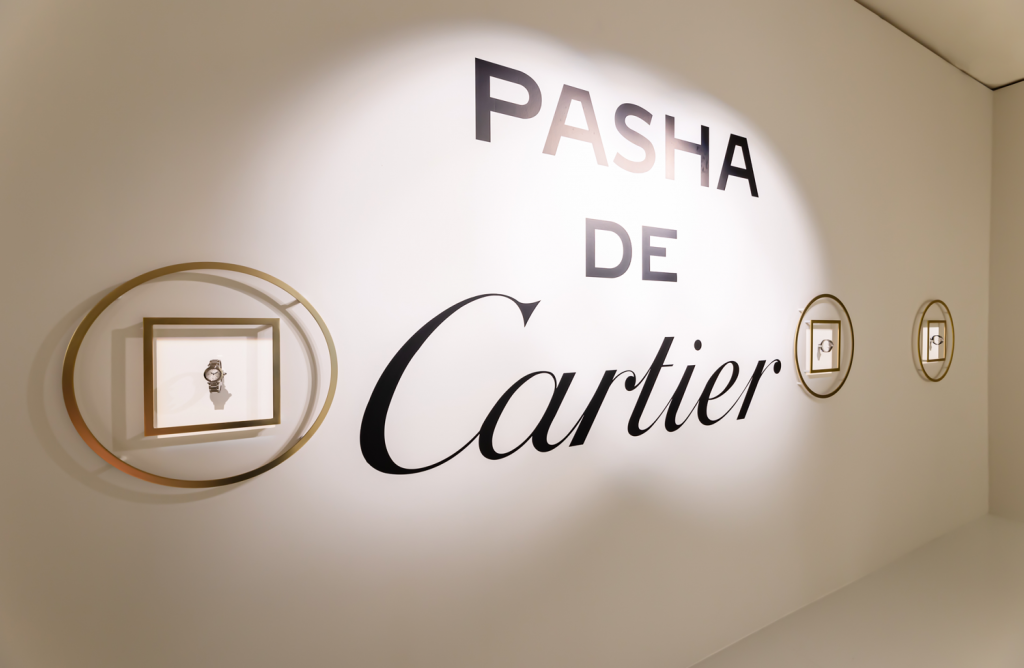 The pop-up features the premiere of a special movie from the song Hiruno Hoshi by rock singer illion, a.k.a Yojiro Noda who created it especially for this pop-up event (until Apr 9), and a special song from the Movie Fireworks and Flying Sparks by millennium parade and produced by Daiki Tsuneta (Apr 10-27).
The lighting, common to the spirit of the Pasha watch is creatively applied throughout the premises, creating an alluring harmony. Additionally, the Pasha de Cartier pop-up exhibits 18 rare archive pieces, allowing visitors to explore the roots of the iconic watch which was first introduced in 1980, and a special display with Pasha fragrances can also be found (the pop-up is open until Apr 27).
Access to the Pasha de Cartier pop-up can only be obtained after becoming friends with the Cartier account on LINE, a Japanese lifestyle news and messenger app.