NIKE air yeezy 2 Red october designed by Kanye West - Luxury Retail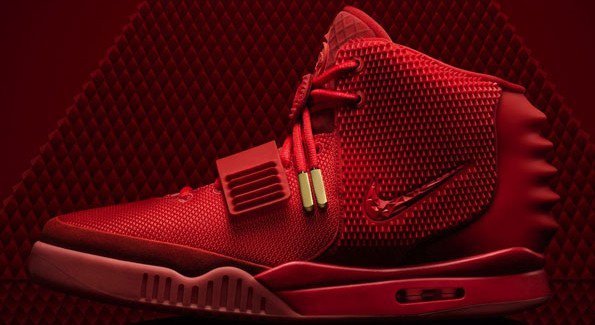 Nike Air Yeezy II from a creative collaboration between Nike and American rapper Kanye West.
Designed by artist Kanye West, the shoe features a molded rear sculpted reptilian-influenced spike, locked down by an engineered strap to offer a greater sense of symmetry. The "air yeezy II red october's" have been developed in an all red colorway, referencing the design of the 'NIKE air tech challenge II tennis shoe outsole', celebrating the NIKE cross training silhouettes with the addition of the molded forefoot strap.
Like the molded rear, the exterior quarter panels also feature a series of miniature spikes, replacing the hand skived anaconda leather quarter panels from the originally produced "nike air yeezy II" from 2012.
Nike Air Yeezy since their first release, have become essential for all passionate of sneakers. These shoes with the sale exclusively on the Nike site, was announced on the twitter account of the American brand on February 9, were all sold in 10 minutes.