New Limited-Edition Whiskey Macallan - Luxury Retail
Here's some good news for whiskey connoisseurs and fashion enthusiasts.

Macallan has launched its limited-edition $3,500 single malt in association with fashion photographer Mario Testino.
Trust Macallan to create a masterpiece each time. As the fifth artist for its Masters of Photography series, this time the brand has collaborated with ace photographer Mario Testino, who was specifically picked by Princess Diana for a photo shoot with Vanity Affair. The series of pictures chosen to go along with the single malt were shot by Testino in a former palace near Tian'anmen Square in Beijing. They rightly convey the spirit and exuberance of a luxe party. In the past, for the same series, Macallan has worked with A-list photographers like Annie Leibovitz—best known for her popular John Lennon cover for Rolling Stone.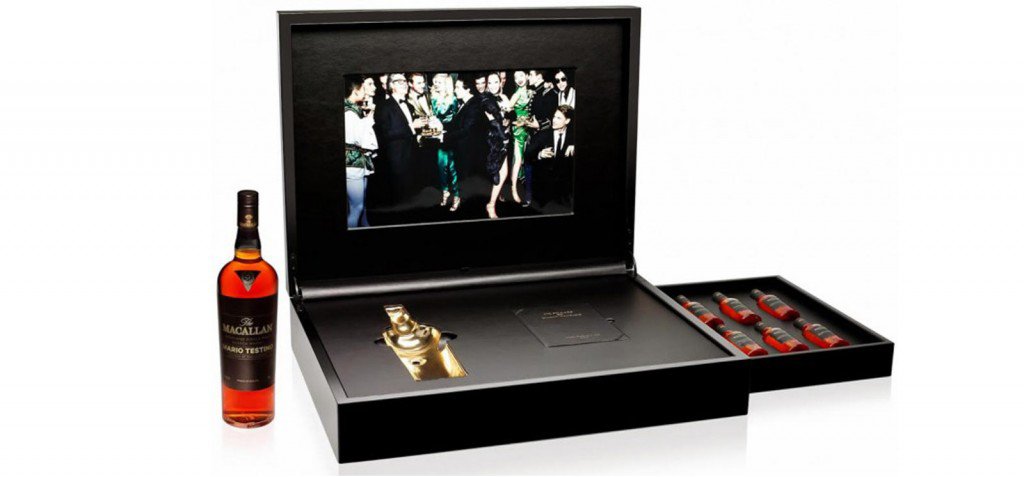 The single malt, with its citrusy notes and a smooth lingering finish, is a one-of-a-kind blend of six different casks, each having a distinct aroma and flavour. Bottled, 750 ml of the single malt is presented in a numbered box along with the Testino print. The box also contains a hidden compartment that holds six miniatures of the whiskeys that constitute the blended single malt. The box also comes with a book which contains twenty additional pictures from the Beijing shoot.
For a collector and whiskey lover, this fine blend of whiskey with a touch of fashion isn't one to be missed.