A diamond studded Apple watch - Luxury Retail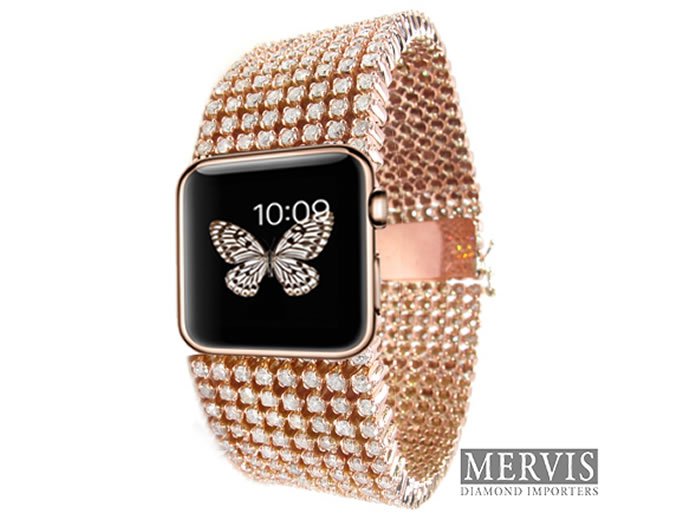 A diamond studded apple watch is selling for $30,000
There is no doubt that the Apple Watch or the iWatch will do the wearable industry what the iPhone did to the mobile phone industry.
The release date is not known, speculation is rife that it will be hitting stories sometime in June next year. However this has not stopped an American jeweler 'Mervis Diamonds' to come up with an Apple watch specially designed for bling lover.
The Diamond iWatch as they call it features the 18 karat gold 'Watch edition' with a tennis bracelet design which is studded with 8 rows of diamonds. Totaling 15.14 carats the diamonds are the highest in quality and are graded as E/F in Color and VS1/VS2 in clarity.
We have seen our share of diamond studded and gold plated iPhone this is the first of its kind for the Apple watch, but gauging at the popularity of the yet unreleased Apple Watch we are sure that this wont be the last. The Diamond studded Apple Watch can be yours for $30,150, if you need something more fancy then Mervin Diamonds will be able to craft the watch in white gold or platinum too.
Pre-orders are on for an expected deliver of June 2015.