Piano from film 'Casablanca' - Luxury Retail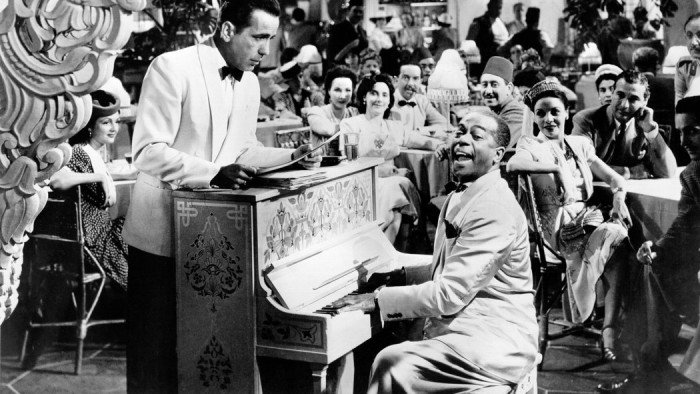 A Piano Featured In Casablanca Was Bought For $3.4 Million. The piano featured prominently in the Oscar-winning 1942 romantic drama, set in the Moroccan port city of Casablanca
Casablanca is undoubtedly one of the most incredible movies of all time, which is why musical instruments and other objects that were featured in it sometimes sell for enormous sums of money.
Take this piano, for example, which was put under the hammer by Bonhams for no less than $3.4 million. The piano was not in the greatest shape, but that didn't seem to matter much for the anonymous buyer that claimed it for his own.

Instrument among 200 items from Hollywood's golden age that went under the hammer at Bonham's in New York.
The piece flaunts Moroccan green and golden design elements, and it has 58 keys as opposed to the 88 that are found in regular instruments. It can be seen in a famous Casablanca scene in which Dooley Wilson appears to play it while Humphrey Bogart listens carefully. Since it was a very important part in the movie's plot and seemed to be the centerpiece of the famed Rick's Café, it comes as no surprise that someone would be willing to pay millions for it.