"Moonlight" Stars & Calvin Klein - Luxury Retail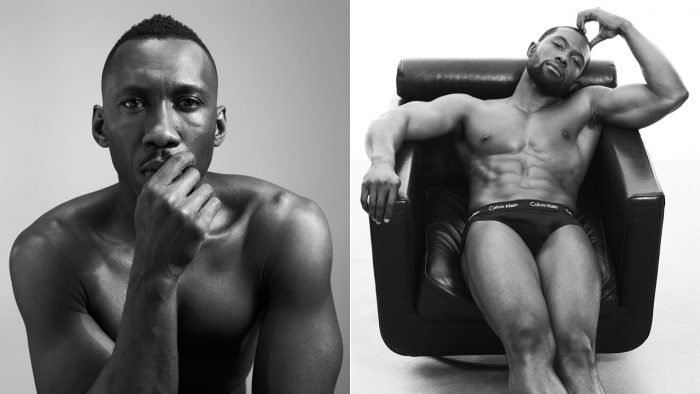 The stars of 'MOONLIGHT' reacts to their Calvin Klein underwear ads
Calvin Klein turned heads for all the right reasons when it debuted a new campaign starring the cast of Moonlight.
The timing was perfect: the morning after the film beat La La Land for Best Picture at the Oscars (in a chaotic, but nonetheless jubilant way), its male leads Mahershala Ali, Ashton Sanders, Trevante Rhodes and Alex Hibbert appeared in glossy, black-and-white ads.
The actors-turned-models, whose ages range from 12 to 43, sport Calvin Klein's signature briefs and tees in the Spring 2017 campaign, shot by Willy Vanderperre under Raf Simon's new creative direction.
After posting their initial responses to the ads on social media, the actors elaborated on their reactions to WWD. In some ways, they related the photos to the film itself, which challenges the definition of black masculinity with an LGBTQ-centric storyline.
"Any time I found myself in situations of affluence, opportunity or access, I was often the black guy," said Ali, 43, who became the first Muslim to ever win an Oscar when he earned the Academy Award for Best Supporting Actor. "So to see a campaign flush with black faces being marketed to the general public, and not just the black populace, is somewhat groundbreaking."

Rhodes, 27, saw the ads as a "continuance" of Moonlight that helps people understand diversity and inclusivity. "It's great to see yourself represented in all mediums. I think it represents the minimizing of an ideal we as an industry have held onto for too long—out of fear. I believe the win coupled with the campaign hits those prejudices in the mouth."
Their younger costars agreed.
"This is a really cool opportunity to represent black men," Sanders, 21, said, noting the strong ties between the campaign and the movie in exploring black masculinity. "It's ironically one and the same—they kind of coincide with each other…which is actually pretty rare."

Twelve-year-old Hibbert might have simply it best: "I thought the movie was it. But this is way more."