Montegrappa's Thoth collection - Luxury Retail
Montegrappa's Homage to Thoth, the Egyptian God of Writing
Joining Montegrappa's Ancient Civilisations series, the Thoth collection enjoys a special presence, for Thoth was the Egyptian deity ascribed with the invention of the alphabet and writing.
With Egyptian lore determining that Thoth was the inventor of writing, as well as the scribe of the underworld, Thoth was universally worshipped by ancient Egyptian scribes.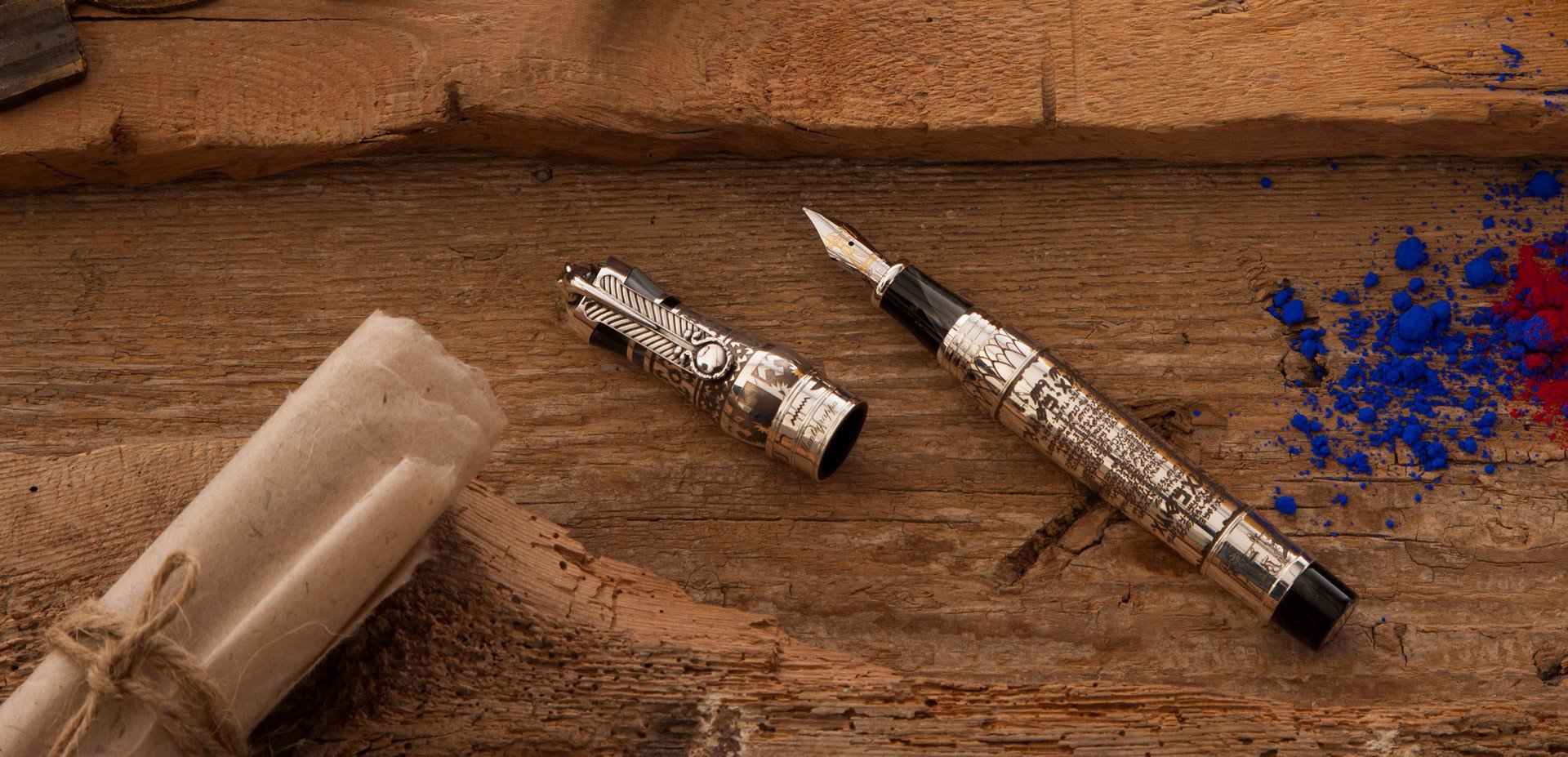 The Thoth writing instruments are imbued with the design language of ancient Egypt. Even the pen's shape, though as slim as a pen needs be, possesses curves recalling a mummy's sarcophagus, the decoration emphasising the likeness. The burnished laser-cut engravings recreate the atmosphere of highly-adorned walls in an Egyptian throne room. Hieroglyphics encircle the bottom of the cap, while motifs inspired by period Egyptian clothing may be found on the upper part.
As many Christians kept icons of Jesus or of saints, so did many artisans in Egypt place a painting or a picture of Thoth in their workplace. The ibis bird, associated with Thoth, became one of the symbols for craft. Realised in Charcoal Black celluloid, with contrasting elements in either sterling silver or 18K gold trim, the Thoth pen bears the god's ibis head on the top of the cap, segueing into a pocket clip.
On the bottom of the barrel is the symbol of Thoth, a stylised ibis, while the barrel is engraved with the inscriptions from one of Thoth's emerald tablets, believed to be written in the ancient language of Atlantis. Thoth's ibis symbol also appears on the 18K gold nib of this beautiful piston-fed fountain pen.
The first part of Montegrappa's Thoth collection is limited to 365 fountain pens in Sterling Silver and 365 rollerball pens in sterling silver to represent Thoth's creation of the calendar; available for €3200 and €2700 respectively. The more exclusive version of the collection features only 5 fountain pens in solid 18K gold and 5 rollerball pens in solid 18K gold to recall the five days Thoth won from the Moon; available for €48,500 and €49,950 respectively.