6 OF THE WORLD'S MOST IMPRESSIVE SPAS - Luxury Retail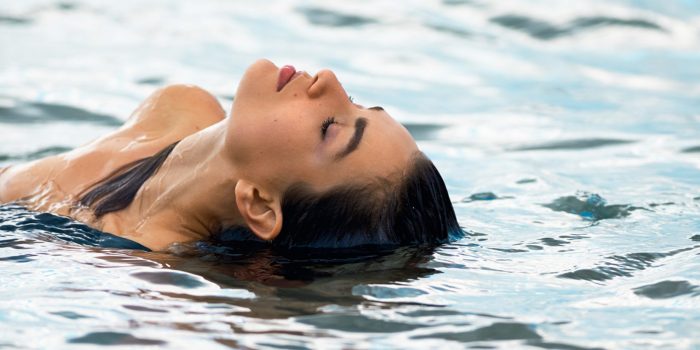 6 Spas That Will Change Your Life—Or At Least Your Vacation
From a farm in the Philippines to a remote New Zealand retreat, here's a guide to the best spots around the globe for stylish self-improvement.
The Farm at San Benito – Batangas, Philippines
Who goes: Fancy Filipinos, Australian actresses, British expats, well-traveled Americans with weight to shed.
Why: This under-the-radar retreat gets top marks for detox and natural healing.
Food: A highly individualized menu of farm-to-table, organic, largely raw food (should you opt for the wellness program) or juices (if you choose detox). Some regimens offer a bespoke box of supplements to support you through the process.
Results: Guests emerge lighter in mind, spirit, and body. (Especially after braving the liver cleanse.)
Setting: Lush, tropical gardens on a 123-acre coconut plantation about an hour and a half south of Manila.
Rooms: Take your pick, from a cozy, thatched-roof casita to a villa with a private pool.
Standout feature: Treatments are world-class, as are the in-house integrative doctors; the attentive staff anticipates your needs before you do.
Don't go if: You're pressed for time. People who come for a week often end up staying for a month.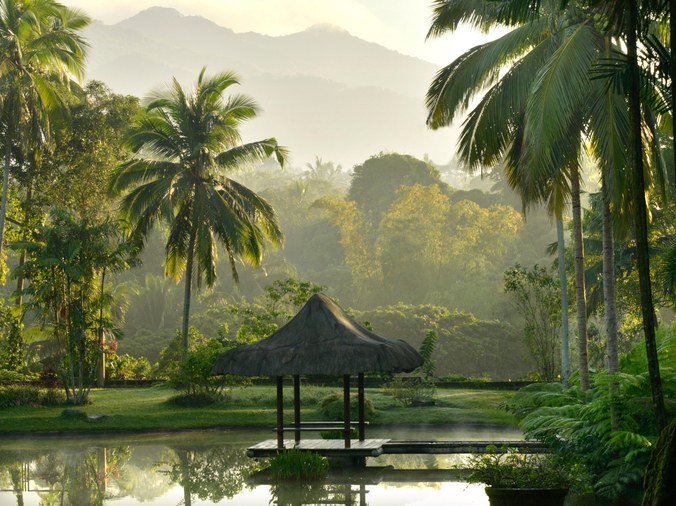 Vivamayr Altaussee – Altaussee, Austria
Who goes: Stressed celebs, socials, models (Anja Rubik's a fan), government ministers, and corporate bigwigs.
Why: To experience Modern Mayr Therapy—based on physician Franz Xaver Mayr's 1901 tenet that long-term health starts with the gut—in a gorgeous, state-of-the-art medi-spa. (Altaussee's sister clinic, Vivamayr Marie Wörth, is nice, but this place is off the hook.)
Food: Resign yourself to dainty portions and the ubiquitous Mayr Chewing Trainer (slightly stale buckwheat baguettes or spelt rolls) that you are required to masticate very, very slowly to help spur digestion. This obsessive attention to chewing is an integral part of the cleansing process. So are the locally mined mineral salts.
Spa wars: Vivamayr's arch rival, the cutting-edge Lanserhof group of medi-spas, just updated and expanded its original location in Lans, Austria. So why not chew and compare?
Results: You'll hear things like, "Darling, you look fantastic! Have you been starving yourself in the Austrian Alps again?" And you might live longer. The clinic's handsome young medical director, Sepp Fegerl, M.D., and his team maintain that a 10-day stay can add 10 years to your life.
Setting: Magical. Located on the edge of crystalline Lake Altaussee.
Rooms: Modern chalet, each with a terrace for taking in the staggering mountain views.
Standout feature: The Alpine air is so clean, it's a cure in itself.
Don't go if: Repeated trips to the loo (and talking openly about them) unnerve you.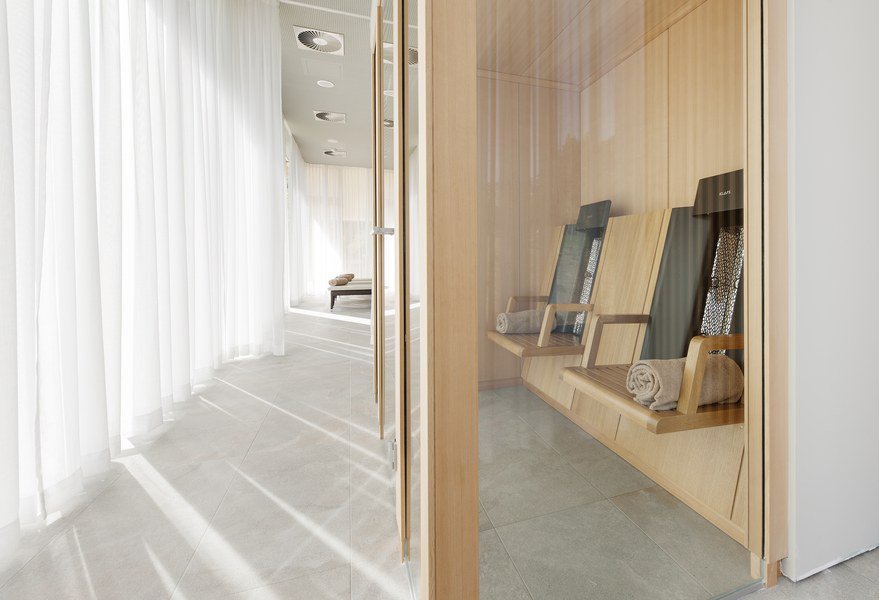 Aro Ha Wellness Retreat – Queenstown, New Zealand
Who goes: Those who want to experience the luxe-eco-retreat concept on higher ground— namely, the Southern Alps of New Zealand.
Why: You may never get to hike anywhere this ridiculously stunning—we're talking World Heritage–listed national parks rife with snaking rivers, mirror lakes, thick forests, and endless fields of flowers.
Food: Delicious raw-food meals foraged from the hotel's permaculture gardens.
Results: Weight loss isn't the point—it's a by-product.
Setting: Insert Lord of the Rings reference here.
Rooms: Minimal and zen; creature comforts include feather beds, down pillows, and virgin-wool blankets.
Standout feature: An example of chic, sustainable building and living, Aro Ha generates 90 percent of its own power and produces zero waste.
Don't go if: Solitude scares you.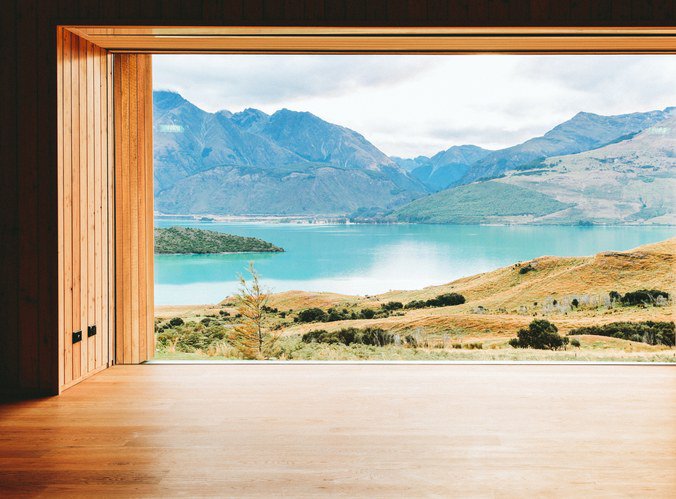 Vana – Dehradun, India
Who goes: Seasoned spa lovers seeking spiritual and physical enlightenment.
Why: The retreat (more like a five-star ashram) offers authentic Ayurvedic, Tibetan, and Chinese healing treatments augmented by a pitch-perfect spa and detox program.
Food: Divine, mostly organic fare, with no refined grains, sugars, or oils. Wine is not verboten, though the on-site nutritionist encourages self-regulation.
Results: If one more person uses the phrase "life-changing"…
Setting: Om meets Aman. Elegant, modern oasis surrounded by protected sal forest.
Rooms: Range in size from big to enormous, with bamboo floors and organic linens.
Standout feature: The immersive three-week Panchakarma program.
Don't go if: You think pitta dosha is a snack.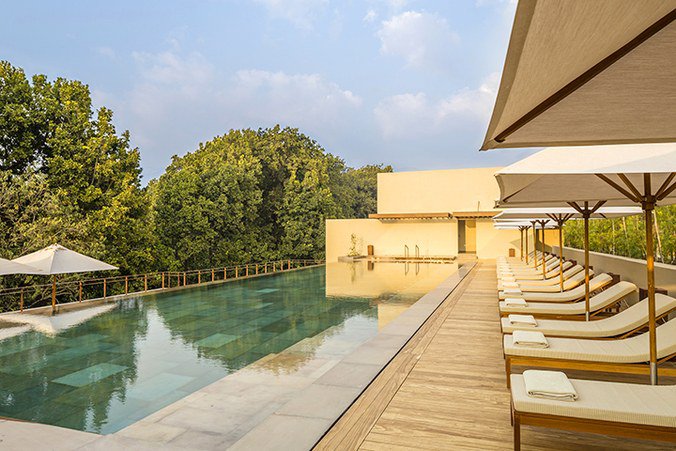 Sha Wellness Clinic – El Albir, Spain
Who goes: Saudi princes, Russian moguls, Euro jetsetters, and in-the-know Americans.
Why: The progressive medi-spa combines holistic modalities (acupuncture, meditation) with cutting-edge technology (DNA testing, anyone?). Sure, most go to lose weight; others visit to quit smoking or combat sleep disorders.
Food: Sha's founder, Alfredo Bataller Parietti, credits a macrobiotic diet with helping him beat colon cancer. Choose from three different menus, depending on whether you want to detox or just have a healthy good time (organic wine!).
Results: The reductively minded can weigh in every morning. (I lost 4.9 pounds in five days on the low-cal regimen—and not once did I feel hungry.)
Setting: An upscale village on the Costa Blanca.
Rooms: Modern and spacious, although some of the bathrooms could use updating.
Standout feature: I'm torn between the heliport and the well-stocked boutique.
Don't go if: You're a sucker for a hard sell when it comes to add-on treatments.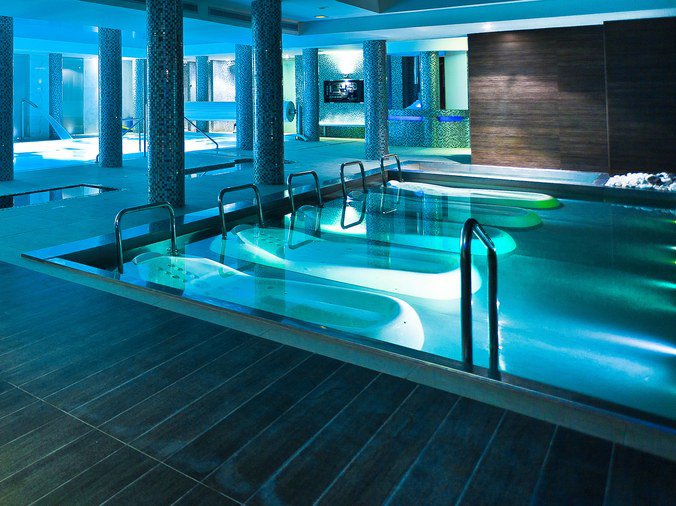 Aja Malibu – Malibu, California
Who goes: Highly evolved (read: open to anything) wellness travelers not afraid to dive deep into a crystal-filled sea of self-revelation—as long as they can do it in style.
Why: As a child, Aja's Aussie owner, Inannya Magick, believed in fairies and magic, and after seven days of working on your seven chakras at her lovely new retreat (which took seven years to build), you will, too.
Food: Clean cuisine. Many of the organic fruits, veggies, and herbs on the plant-centric menu are homegrown.
Results: Words like unblocked, balanced, and baggage-free come to mind.
Setting: Twenty-three verdant acres in the Santa Monica Mountains provide a fitting backdrop for Magick's "energetic tune-up station."
Rooms: There are seven (are you seeing a theme here?) guest rooms, decorated with the spoils from Magick's travels to Peru, Afghanistan, India, and Morocco.
Standout feature: Besides the fire ceremony, deep-breathing work, and Day of Silence? Why, the John of God Crystal Healing Light Therapy, of course.
Don't go if: Your idea of energy work is a triple-shot caramel macchiato.