Miu Miu boutique, Hong Kong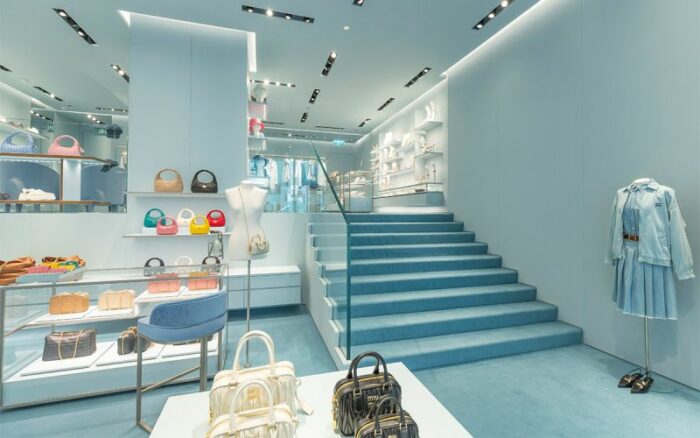 Miu Miu opens newly renovated boutique in Hong Kong at Harbour City
The newly renovated and enlarged Miu Miu store at Harbour City in Hong Kong is spread over two levels, covering a total area of about 300 square meters and includes the complete product categories of the Miu Miu collections.
The facade is composed of Miu Miu's iconic metal curtain, with at its base an elegant white marble frame framing the entrance and a large window see-through, revealing to customers the atmosphere of the store, where the product is the protagonist.
The walls entirely covered with canvas from full-height paintings and mirrors, accommodate display shelves wrapped in the same material, highlighting the product. The ceiling and carpeting, of the same shade combine to make the boutique a monochromatic, intimate and contemporary box.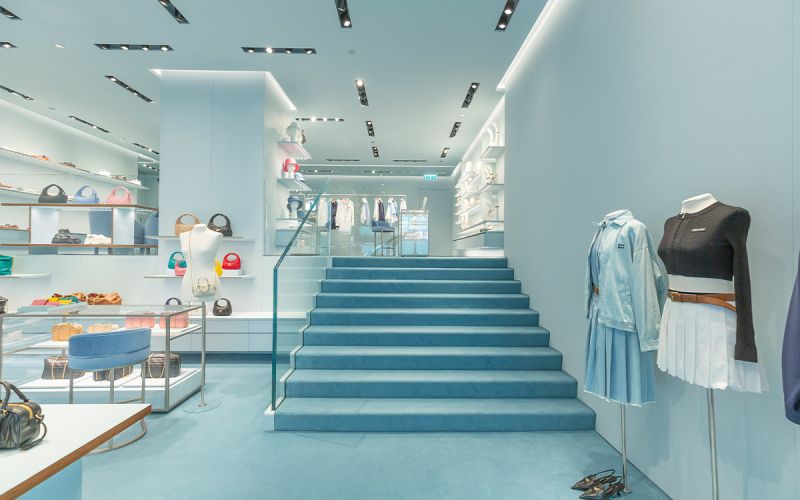 Lightweight metal counters and elegant display tables made of wood, which, combining classic and modern materials, reinterpret the new style sophistication and elegance of Miu Miu.