Mikimoto and Ladurée - Luxury Retail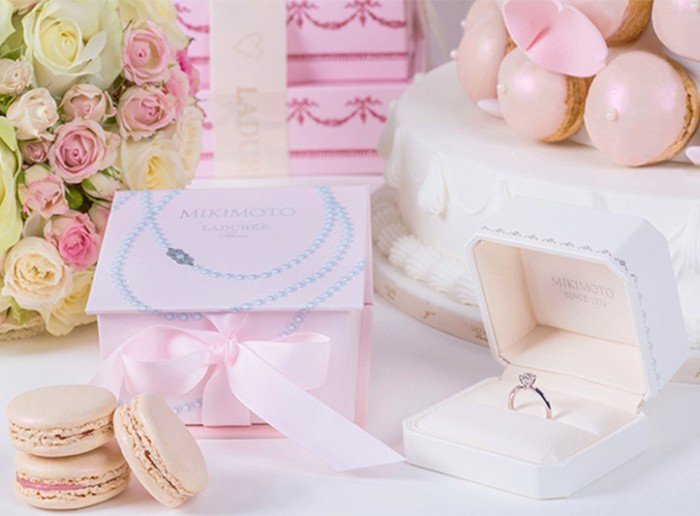 Japanese jeweler Mikimoto has teamed with French patisserie Ladurée to create a gift box representing both brands
Ladurée locations in New York will host the special box and Mikimoto's store in the city will feature the macaroons in its window displays. Mikimoto will continue Ladurée's collaborations with fashion brands, and Ladurée's presence in Mikimoto's windows will drive attention to its collections.
Edible collaborations
From April 24 until May 26 the two Ladurée locations in New York will feature the rose and lychee crème filled macaroons. The collaboration aims to highlight the shared values across the brands: "tradition, integrity and know-how."
Ladurée's Web site states that this partnership makes sense, "because if Ladurée is the king of macarons and remains the ephemeral and intense taste for gourmets, Mikimoto is the king of pearls"
Ladurée has done other collaborations with luxury brands in the past. For instance, department store chain Bloomingdale's offered consumers at its New York flagship a sweet treat from French patisserie Ladurée as they shopped.