Apple Watch Spectrum Collection - Luxury Retail
Goldgenie Is Offering Luxurious Custom Options for the New Apple Watch
Goldgenie just released their new Apple Watch Spectrum Collection. With seven different embellishments to choose.
You can buy your Apple Watch coated in 24-karat gold, rose gold or platinum, and choose a simple finish or have it encrusted with crystals or diamonds. Straps range from matching metals to exotic skins like python and crocodile, to diamond-studded bands.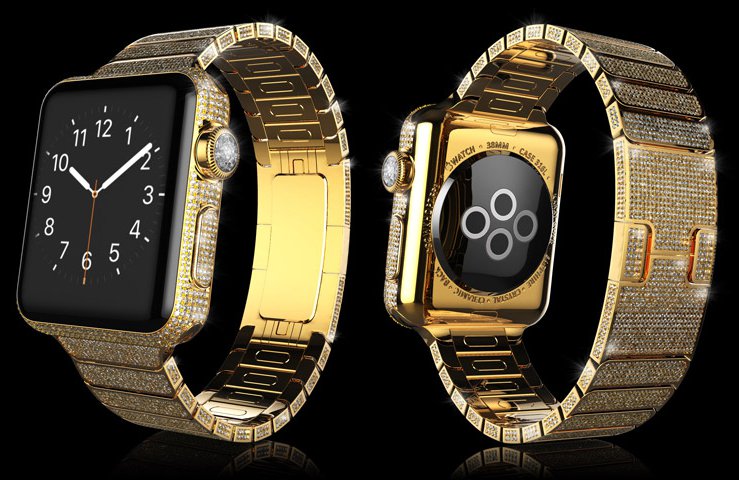 Depending on how attention-grabbing you want your new timepiece to be, you can opt for a simple platinum watch face and black python strap, or go totally over-the-top with the Diamond Ecstasy watch, a piece completely encrusted with diamonds.