McDonald's opens luxury pop-up in Kensington - Luxury Retail
McDonald's new bookable VIP experience includes a string quartet and 'diamond' cutlery
To celebrate the national rollout of The Signature Collection, fast food chain McDonald's has launched a UK-first reservation only restaurant. The bizarre pilot will fittingly take place in their High Street Kensington branch, an area known for its upmarket shops and eateries.
The luxurious pop-up was designed by Made in Chelsea's luxury expert, Mark-Francis Vandelli, allowing guests to enjoy a decadent Signature burger, alongside a string quartet, velvet curtains and fine (burger) art.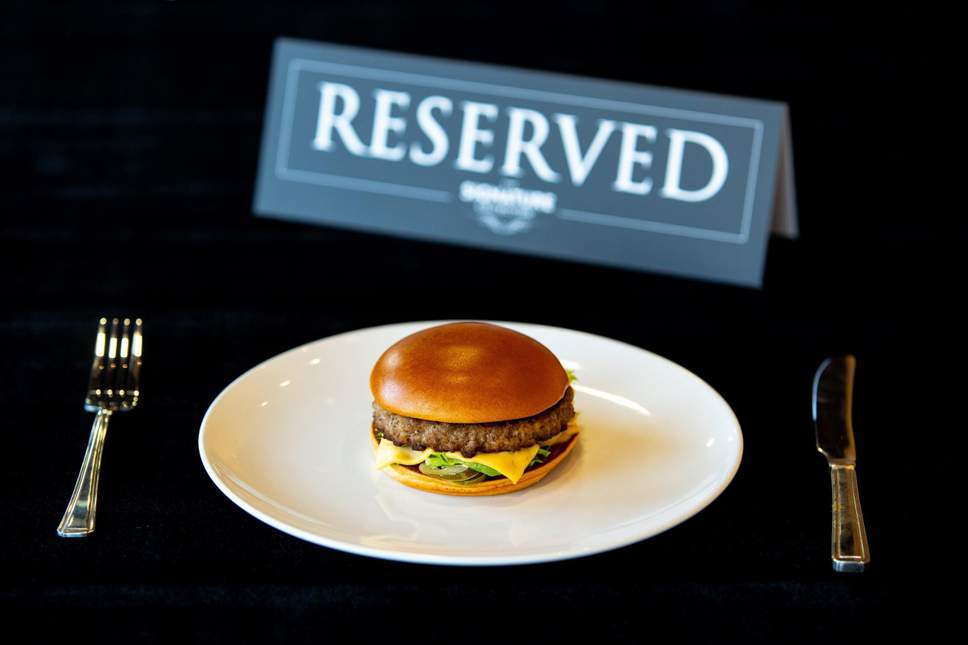 At the fine-dining inspired luxury McDonald's, guests were welcomed into the restaurant by a string quartet, before being escorted to their table to sample one of The Signature Collection burgers. Choose from a classic, BBQ or Spicy Signature Burger – served under a silver cloche by white-gloved butlers.
They were then able to enjoy the decadent surroundings of rich burgundy drapes, ornate candelabra and fine (burger) art displays. Each burger was served to diners under a silver cloche by a uniformed butler.
A choice of burgers had been concocted by the Chefs Council, a group responsible for McDonald's food development. It may be just for fast food, but the council is made up of international food specialists and chefs who have worked in Michelin Star restaurants or cooked for royalty.