'Mango Teen' store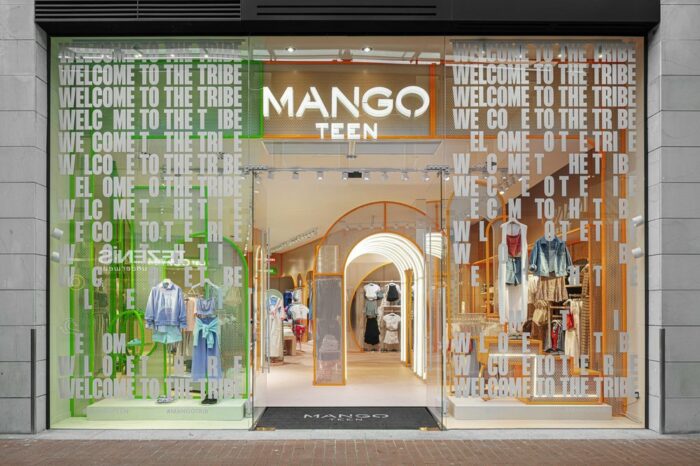 Mango opens first permanent 'MANGO TEEN' store
After testing the Mango Teen concept with pop-up stores in Seville, Madrid and Barcelona, the brand opted to create a permanent space in the latter city's Westfield La Maquinista shopping centre.
In the temporary stores, bold colours were a defining characteristic, so they carried this vibrant identity on into the new store.
The 100-sq-m store is decked in lime green and bright orange and catered to appeal the 11-to-13-year-old demographic. Mango wanted to make the interior feel out of a metaverse-inspired dreamland, installing tunnel structures and archways constructed from perforated metal.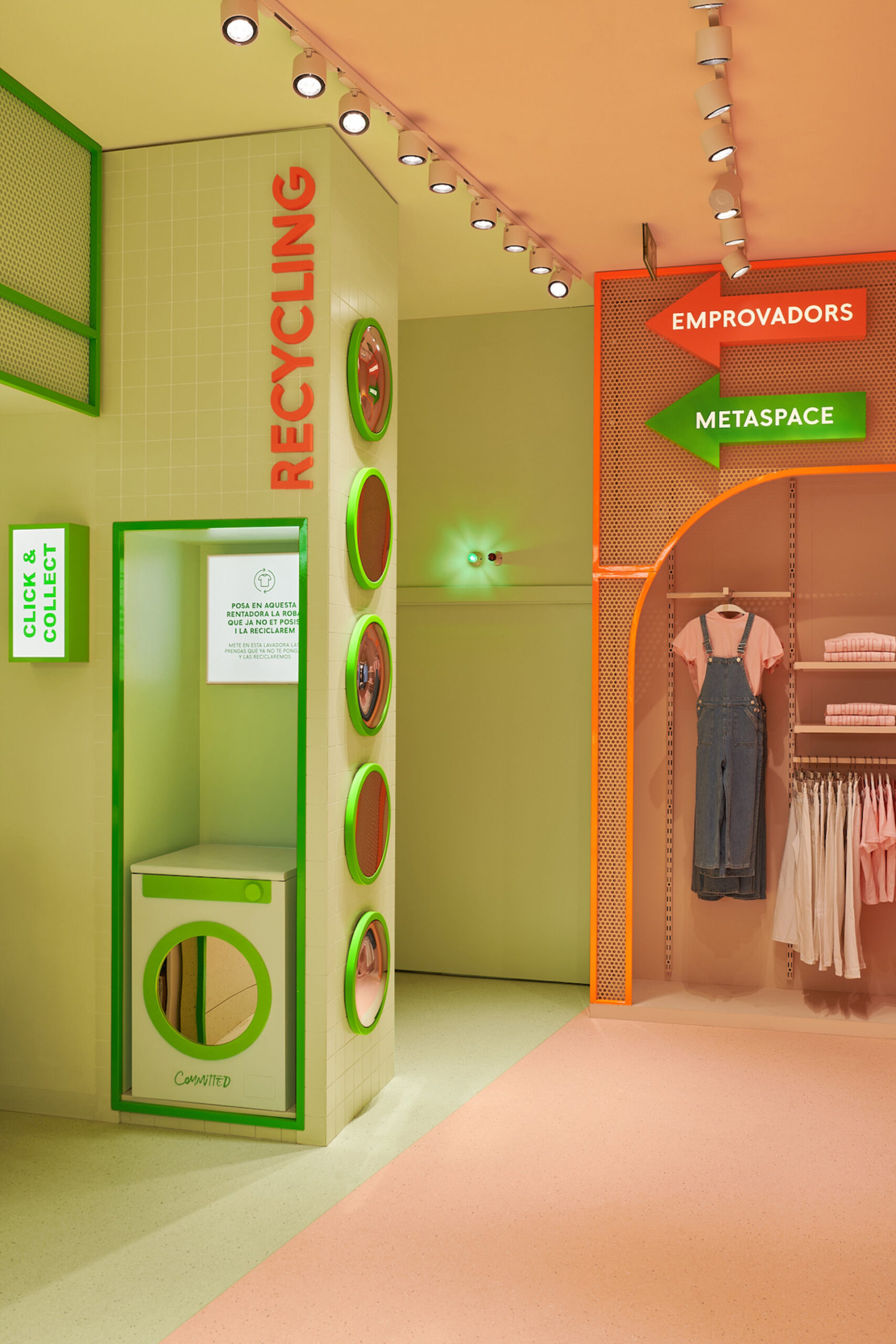 Incoherent elements like a hotel reception desk (cash wrap), swimming pool (dressing rooms clad in reflective material) and washing machine (garment recycling station) encourage young shoppers to give new life to typical scenes with their imagination.
The retailer anticipates opening 11 more locations of the teen offshoot in Spain by the end of the year. The idea is to frame the shops as inviting, interactive meeting places for younger consumers.