Magnum with Dolce and Gabbana - Luxury Retail
Magnum collaborates with Dolce and Gabbana for limited edition designer icecream
Magnum has quickly established as a renowned player in the world of premium ice cream and on the occasion of their 25th anniversary, the brand has announced a collaboration that will cause jaws to drop.

Magnum ice cream summer 2014
The summer of 2014 will be made truly special with the arrival of the new Magnum ice cream created in collaboration with none other than Domenico Dolce and Stefano Gabbana of the high fashion label Dolce and Gabbana.
The Italian designers have lent their talent and creativity to Magnum to create a delectable new flavor that combines soft, rich vanilla ice cream with dark chocolate bits and crushed pistachios at the center all encased with a shell of smooth white chocolate.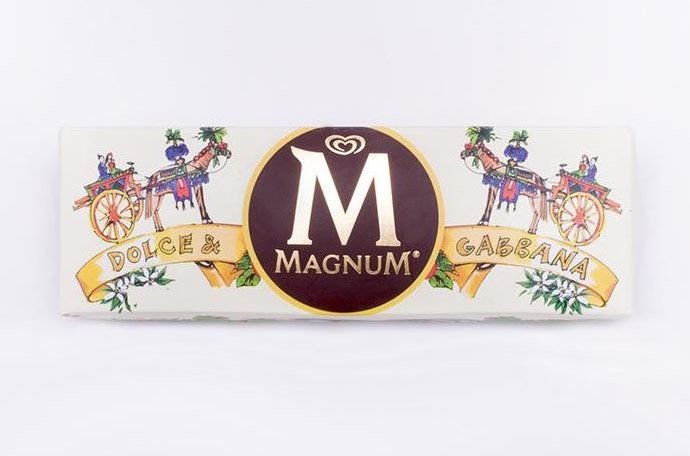 This luxurious take on the traditional ice cream stick will be packaged within a creatively designed box that features Zagara orange blossoms, emerald green prickly pear plants and juicy coral fruits providing the backdrop to a brightly colored Sicilian horse cart. The packaging is colorful and eye catching, a fitting case for its unique contents.
We know that they will be available from June onwards and we'll be snapping up these limited edition ices to beat the summer heat!