Louis Vuitton's Tambour Bijou secret watch - Luxury Retail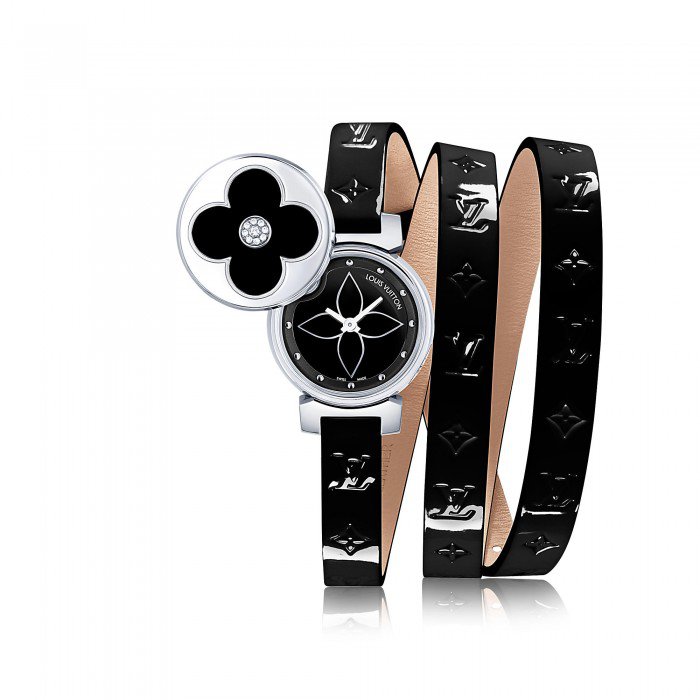 Stacked bangles, cuffs and bracelets have been a huge trend among fashionistas these past few seasons and LV's Tambour Secret is the perfect bracelet/watch hybrid to add to the mix.
The watch's black triple coil wraparound strap is made from lacquered black leather and is embossed with the famous LV monogram. The watch has a steel case and a black laquer dial which is usually covered by a steel and ceramic diamond studded cover. The dial features LV's four corner star while the cover bears the four petal flower.