Louis Vuitton "Art of Gifting" collection - Luxury Retail
Louis Vuitton Creates The World's Most Expensive Mouse Pad
Louis Vuitton is a brand that's often associated with pricy accessories, but the French brand doesn't really dabble in computer-related items that much.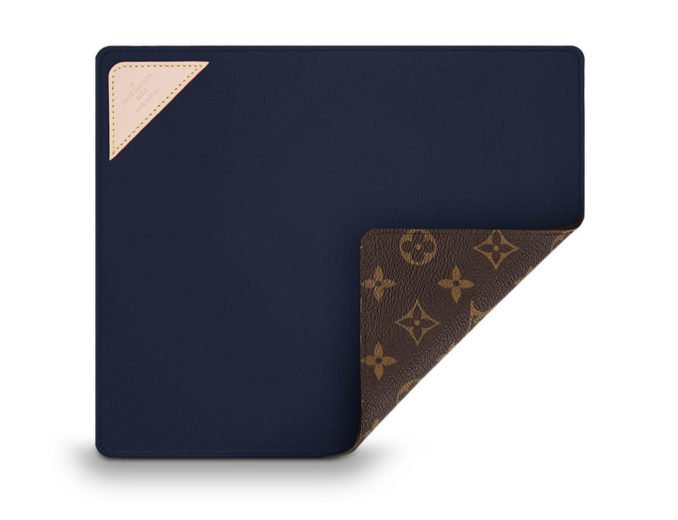 However, this has changed with the creation of the Louis Vuitton Art of Gifting collection, which actually includes the world's most expensive mouse pad. Created using fine leather, the product in question boasts an embossed VVN corner in a light, pinkish color that contrasts nicely with main navy blue colorway.
The navy blue definitely looks nice, as does the LV monogram that adorns the back of the pad, but it's hard to justify spending $395 on such a simple accessory, particularly since it's not even that large.