PORSCHE DESIGN SPORT SS17 - Luxury Retail
Adidas Porsche design SS17 with Xabi Alonso
Porsche Design Sport by adidas unveils its Spring/Summer 2017 campaign and collection with their Bayern Munich playing ambassador.
Alonso has been a long-time brand ambassador for the adidas x Porsche Design Sport collection and he takes a starring role to showcase fresh pieces from the SS17 collection of engineered luxury sportswear. The intimate campaign follows Xabi across various locations in Munich as he trains, commutes and relaxes at home with his wife, Nagore Aranburu.
To support the collection's seasonal theme of Urban Commuting, the campaign follows Xabi through a typical day, from driving to training, running with his wife, cycling leisurely to see friends, relaxing at home and finally, to stepping out to dinner at the end of the day. Throughout each context, the Porsche Design Sport by adidas collection provides stylish, functional and innovative solutions to a range of weather conditions and activities and showcases the versatility of each piece.
'I love the offering for Spring/Summer 2017 because I can wear many of the products every day, for any activity or event or when travelling. If I'm going to training or the gym I'll choose the reflective and padded jackets and when I go to family events, there are many elegant and sophisticated choices. With Porsche Design Sport by adidas I never have to worry, I know I'll always look good and be able to do the things I need to do.' Xabi explained when discussing the collection.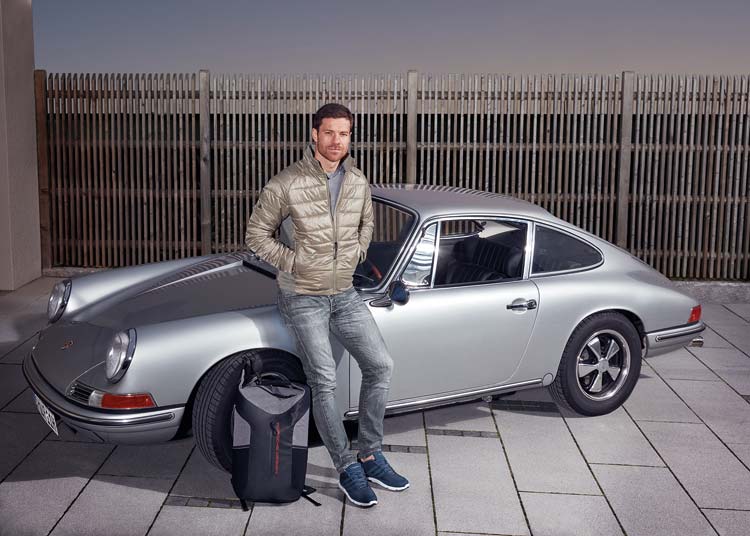 The premium, performance-focused collection features the highest quality materials to provide everything Xabi Alonso requires for his daily routine. Designed for the urban man and his many activities, the range of products features advanced technical details that are elegantly integrated to protect the wearer against any element, may it be darkness or light, rain or sun, cold or warmth.