Hermès Collection, Spring 2017 - Luxury Retail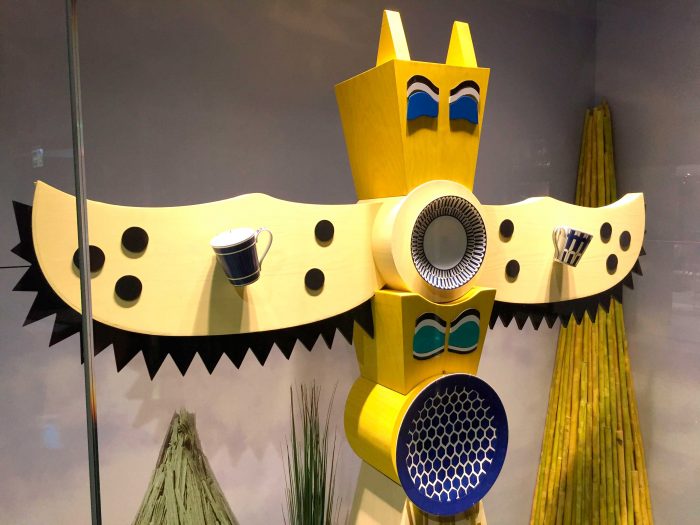 Modern Rituals, the news windows display of Hermès
The mix of Hermès articles with artistics elements design by Kiki Van Eijk
"Modern Rituals",  the French brand presents the windows for the season Spring 2017.
As on previous occasions the Dutch artist Kiki Van Eijk has been chosen to design the windows display of Hermès Ibérica.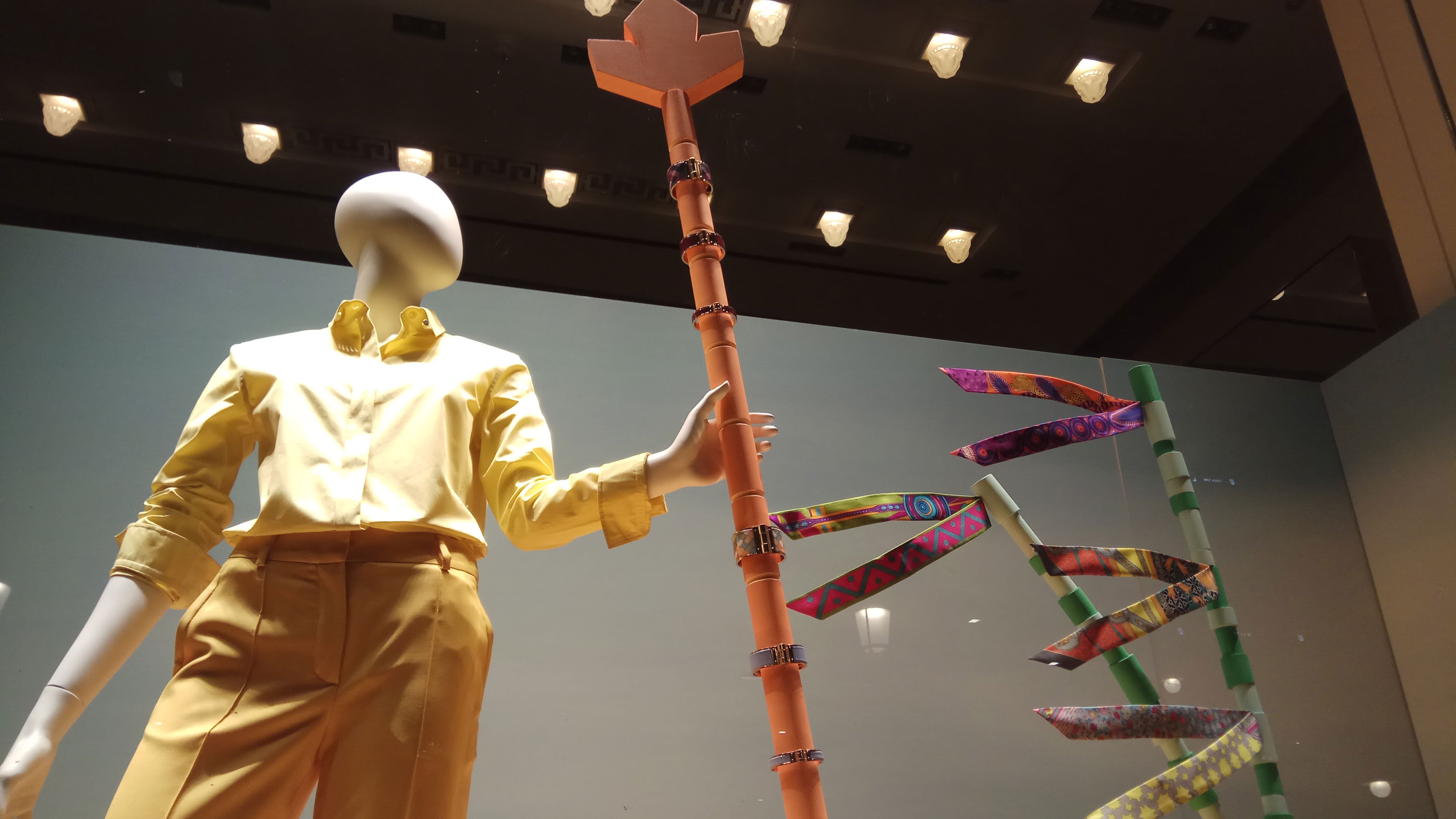 Inspired by Indian rituals, tribal figures and totems of various cultures, the designer has developed scenes where the Hermès articles are shown alongside artistic elements produced and installed by INSTORE in accordance with the designer's guidelines.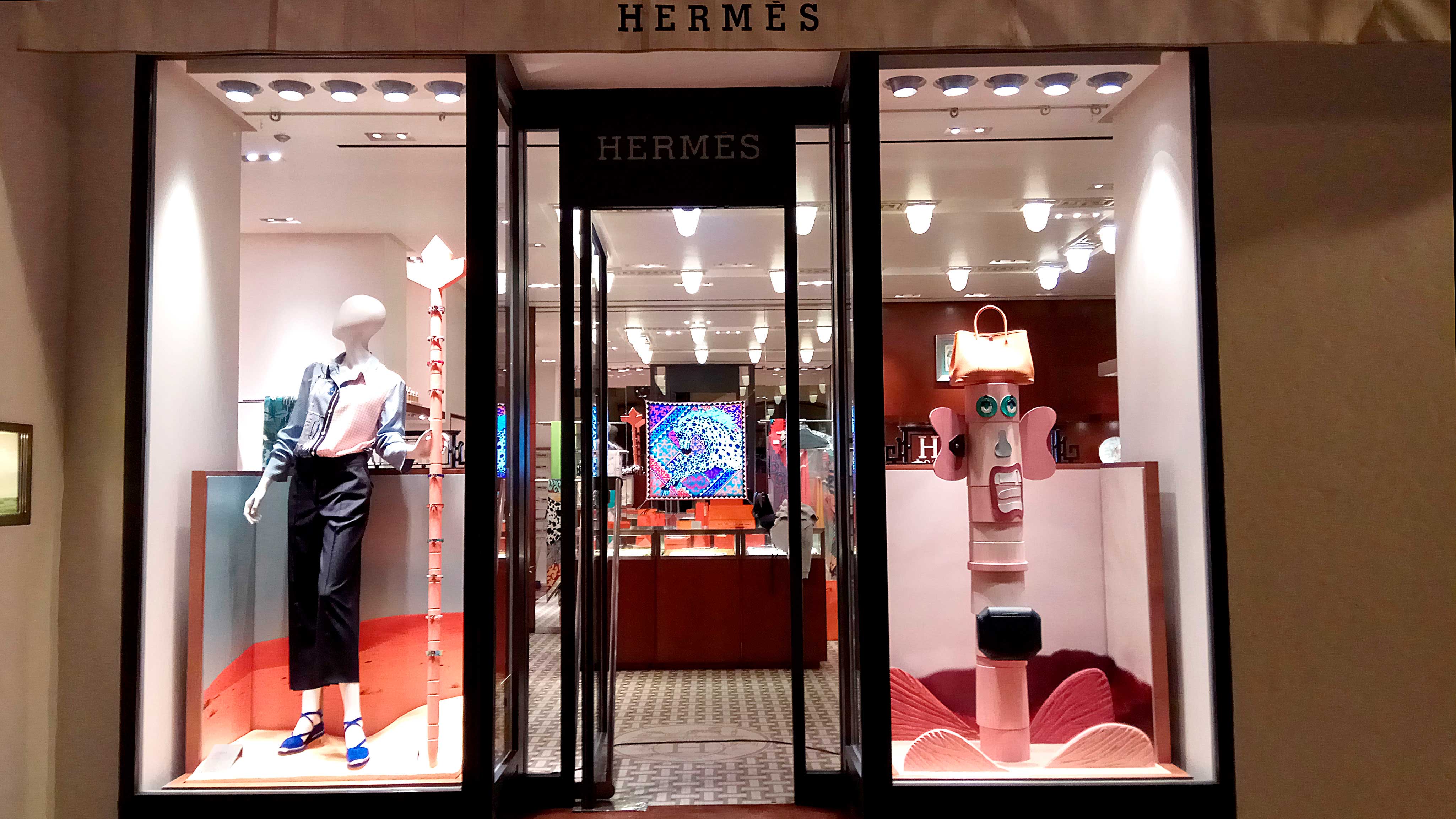 In 2016 the theme for the Hermès´s windows was "Nature in its essence" for 2017 have chosen "The object" as the protagonist.
Totems representing human and animal figures, desert landscapes which Indian´s elements or aquatic scenes with Maori canoes are the displays to show the latest Hermès collection.
The concept – Kiki Van Eijk :
"In the different grass and mountain landscape modern rituals have been created with Hermès products.
For example a totum of ceramics combined with wooden details. It´s standing in a open field with huts made of wooden branches. You can see a movement on the floor. In the silk window the  twilly´s and carrées are being carried by the wind while a beautifully dressed woman in holding them."
An original and free concept with which Kiki Van Eijk embodies the essence of Hermes, the elegance and the taste for details.
INSTORE, specialists in adapting creative and elaborated projects at the point of sale have been the responsible of producing and installing Hermès windows in Madrid, Barcelona and Marbella.