Linda Evangelista Star in Moschino - Luxury Retail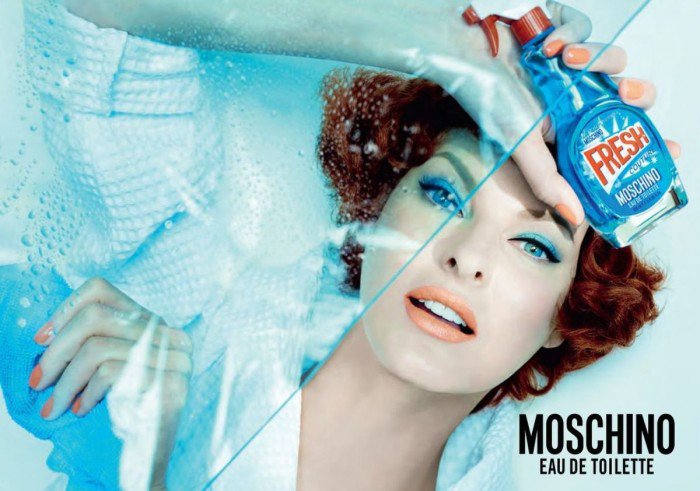 The latest covetable collectable comes from the new Spring/Summer 2016 collection, a fragrance named Fresh that comes fashionably packaged in this season's new Windex-inspired theme.
The fragrance campaign, released last night on Scott's Instagram, stars 50-year-old supermodel Linda Evangelista—who incidentally starred in Scott's first Moschino campaign—as a gorgeous housewife who gets both her fragrance (and streak-free shine!) from the little blue bottle. Shot by Steven Meisel and styled by Carlyne Cerf de Dudzeele, the campaign is just a little retro and sees Evangelista in a frosted orange lipstick, coral nails and bright blue winged eyeliner.
While the brand's Windex-like phone case sold out almost immediately following the Moschino show, this fragrance hasn't hit stores yet, so there's still time to grab a fun, squeaky-clean part of the 2016 collection. And if you're worried the fragrance may be too reminiscent of the household cleaner, don't be—rumor has it the scent is an intoxicating blend of mandarin, bergamot, white peony, osmanthus, clear wood, white patchouli and ambrox.