La Perla Boutique – Florence - Luxury Retail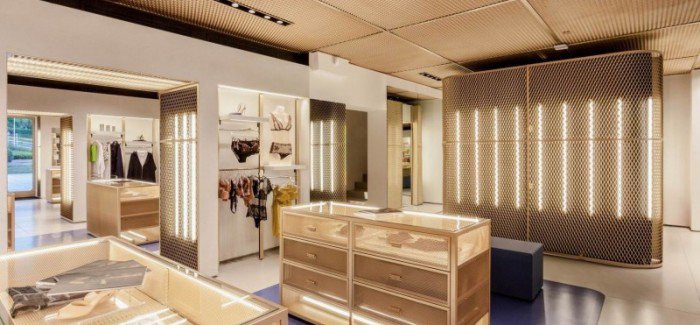 La Perla is a luxury Italian women's clothing company specializing in lingerie. La Perla was founded in 1954 in Bologna, Italy by corset-maker Ada Masotti. The company began manufacturing swimwear in 1971 and in 1993, it expanded into perfume.
As well as being stocked in department stores internationally, La Perla has over 150 boutiques globally including London Sloane Street, New York Madison and Milan Via Montenapoleone. La Perla launched their new boutique concept in London and Milan in February 2014, followed by the opening of boutiques in Macau and Hong Kong in April 2014. In June 2014, La Perla held the first menswear catwalk show at Pitti Uomo, presenting the new concept mens loungewear and beachwear collection. In January 2015, La Perla presented the first ever La Perla Atelier couture collection during Paris Couture Fashion Week.
About the architects
Baciocchi Associates is an architectural practice specializing in architectural design, interior design, restorations and furnishing design, with a sole philosophy: the pursuit of quality and personality, in all of their hues, as a universal and culturally recognized value.
The founder Roberto Baciocchi, 6 associates, 70 employees, 1396 projects, 45 countries and 5 continents: these are the figures that articulate the life of the Studio between experimentation and continuous research, respect for tradition and reinterpretation of the classical standards of beauty, innovation and creative passion.