Les Yeux Noirs by Louboutin - Luxury Retail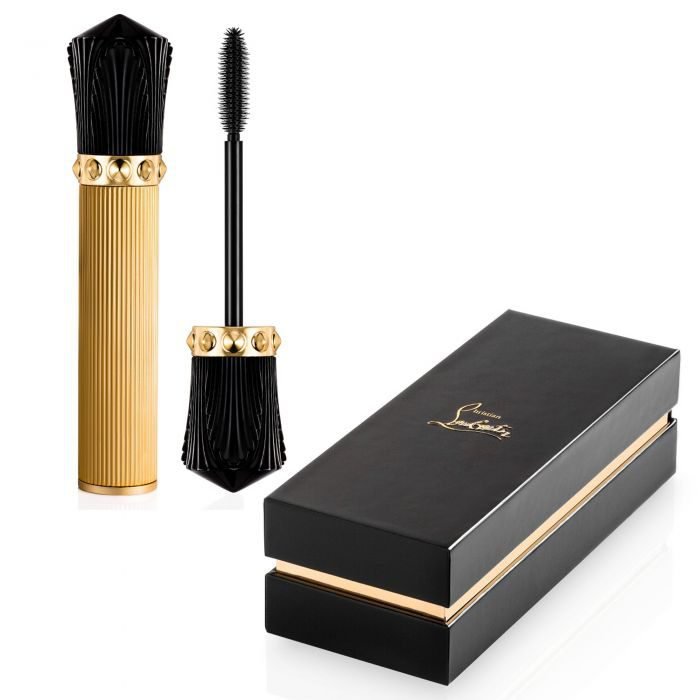 Louboutin Delivers Lush Lashes and Luxe Design
Christian Louboutin is known for those dramatic red soles on his haute heels, that women covet worldwide for their leg lengthening magic and classic sex appeal.Now he's trading heels for lashes with his Les Yeux Noirs Lash Amplifying Lacquer that delivers pure drama, maxed out volume, and length to match any heel height.
The design of Louboutin's mascara brush is utterly brilliant, and unseen by other makeup brands. The unique wand seamlessly layers the high-gloss lacquer to create a voluminous look that lasts all day without flaking. The special bristles run both vertically and horizontally, while the tiny bristles on the end of the wand lift and coat the tiniest lashes with ease. The concentrated pigment creates fierce color that accents eyes and completes any makeup look, whether it's your 5-minute daily routine or more dramatic makeup for a night out.
From box to brush, this miracle mascara doesn't disappoint. The package design is perfectly Christian Louboutin in black and gold ribbed brass, reminiscent of Art Deco architecture. The mascara's gold silhouette is topped with a delicate black shiny lacquer crown dressed in classic Louboutin spikes, and it rests in it's own black and gold logo jewelry-like box. The Les Yeux Noirs Lash Amplifying Lacquer costs $70 and is available in two pigment shades.